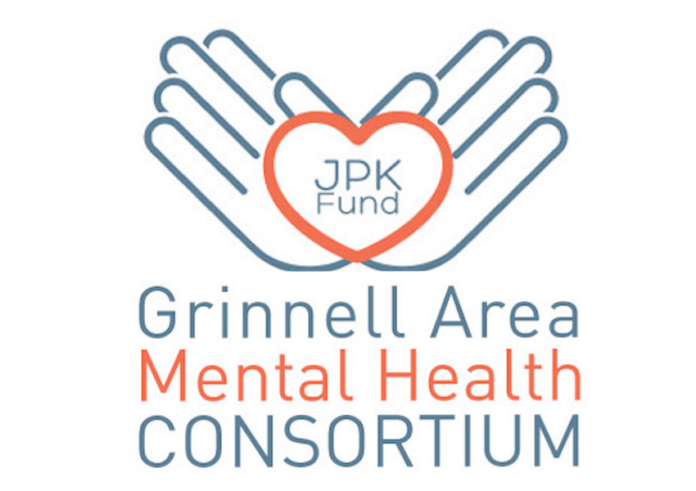 The Grinnell Area Mental Health Consortium, American Brawn, and the Grinnell-Newburg Community School District are collaborating to present Suicide Awareness and Prevention: Support and Strategies on March 4th from 10:00 AM to 2:00 PM at Hotel Grinnell. The event will consist of two speakers presenting on identifying and coping with mental stressors, and suicide awareness and prevention with a focus on the agricultural community. Included in the day will be a free, reservation-required lunch in between the sessions.
From 10:00-11:00 AM, psychologist Dr. Lanaya Ethington, co-owner of Thrive Behavioral Health in Iowa City, will speak about suicide awareness. With a Ph.D. in Counseling Psychology from Indiana-University-Bloomington, Dr. Ethington has presented at local and international conferences for over 19 years and has experience working with individuals of all ages with various concerns and identities, including 10 years with the University of Iowa.
After lunch is served at 11:15 AM, from 12:00-1:30PM, representatives from AgriSafe, a national non-profit organization that assists farm families and the agricultural community have access to accessible and effective health services, will hold a training session on Question, Persuade, Refer (QPR) specifically for farmers and farm families. QPR trains individuals to identify and respond to mental health emergencies, from recognizing the challenges farmers face that can lead to distress to strategies for employing each element of QPR. While all are welcome to this session, it is primarily geared toward the agricultural/farming community, including farmers, spouses, families, neighbors, and friends. "All are encouraged to attend both sessions as none of us know when, where or for who this valuable information will come into use in our lives" says, Kent Reed, founder of American Brawn.
Reed, goes on, "We are looking forward to bringing both of the speakers to Grinnell and want to encourage everyone to attend. The AgriSafe training will focus on the farming community and Dr. Ethington will give a more general presentation".
There will be time for discussion and questions following each session. Mental health resources will be available on-site.
Reservations for the free meal are required and must be completed by February 10th. To do so, please call 641-236-5518 or fill out the form at the following link: https://forms.gle/R8gCHX1moLpKvRpc8. For more information or questions about the event, please contact Jennifer Cogley at jennifer@ahrensfamilyfoundation.org.
The Grinnell Area Mental Health Consortium is a partner program of the Claude W. and Dolly Ahrens Foundation (CDAF), an umbrella organization and financial manager of ten local non-profit partners and their program funds. CDAF works to improve the lives and well-being of present and future Grinnell residents.
American Brawn is a philanthropic non-profit working to raise awareness of and prevent suicide among first responders and Veterans. They also provide funding to first responder departments for the purchase of life-saving equipment.