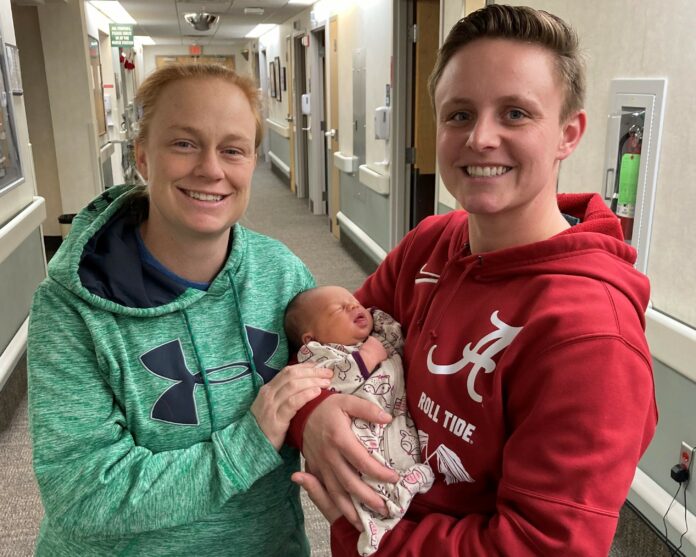 GRINNELL, IA – January 10, 2023) UnityPoint Health® – Grinnell Regional Medical Center (GRMC) celebrated the arrival of the first baby of 2023 at 6:53 p.m. on Friday, January 6. Ashley and Nichole Eubanks of Tama welcomed a daughter, Carter Marie. She weighed 6 pounds, 14 ounces and measured 19.5 inches long.
"We are looking forward to introducing Carter to her big sister, Nova," says Ashley. "Nova is ready to help and have someone to play with at home."
In 2022, 210 babies were born at GRMC. Of those 210 babies, 109 were boys and 101 were girls. Each of the families that had a baby at GRMC in 2022 reside within a four-county region of Iowa, Marshall, Poweshiek and Tama counties, which are currently represented as focus areas of the maternal Center of Excellence grant. GRMC provides sustainable access to high-quality, regional maternal health and obstetric services for rural communities and populations.
For more information on GRMC's maternity services, including providers accepting new maternity patients and free parenting classes, please visit unitypoint.org/grinnell/maternity.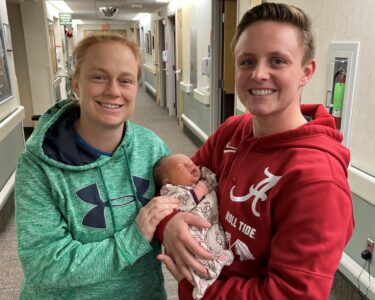 Carter Marie held by her mothers, Ashley and Nichole Eubanks.
Left to Right: Ashley, Carter, Nichole