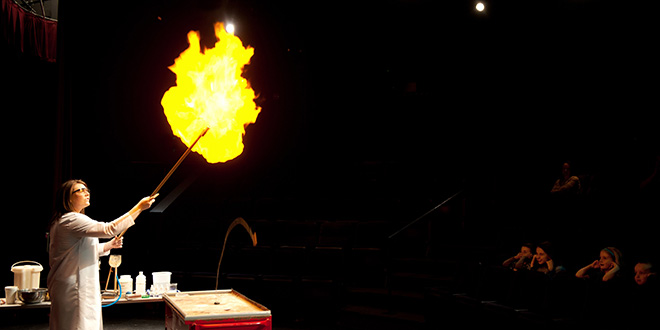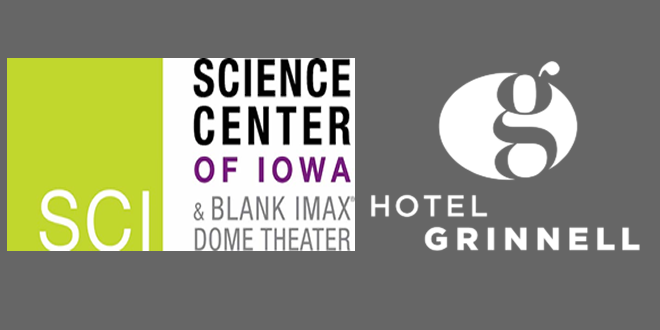 SCIENCE CENTER OF IOWA TO PRESENT AT HOTEL GRINNELL
 GRINNELL, IA: Hotel Grinnell will host the Science Center of Iowa's outreach program, "Boom!" on Sunday, September 30, from 2:00-3:00 pm.
"Boom!" explores the interactions of pressure, temperature and states of matter to explain why things pop, bang or blow up.
The program will be held at Hotel Grinnell. Constructed as a junior high school in 1921, the building was restored in 2017 as a hotel and event space. The hotel offers upscale accommodations with special touches that are reminiscent of the building's roots – from a ballroom with yellow basketball court lines to a hotel bar named The Periodic Table.
The event on September 30 is free and open to the public.
The Science Center of Iowa's Science @ Your Siteoutreach program brings fun, engaging experiments to schools and libraries across Iowa. This program highlights the importance of science learning and experimentation beyond the classroom and reflects SCI's mission to engage and inspire Iowans along their journey of lifelong science learning.
Learn more about the Science Center of Iowa and its statewide educational outreach programs at www.sciowa.org.