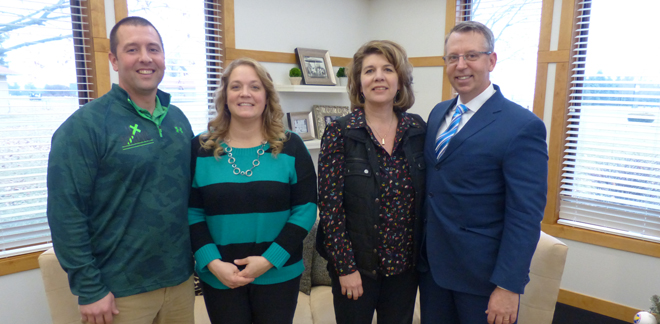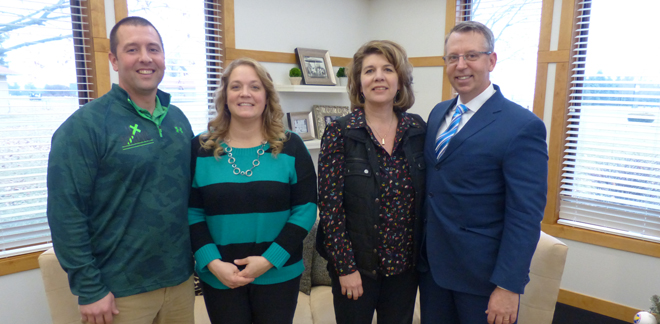 Area families may benefit from a new fund established by Grinnell residents Skip and Linda Lowe and Nate and Karie Smith to "strengthen marriages and families."
The STRONG Foundation, a program fund partner of the Claude W. and Dolly Ahrens Foundation, provides financial support to individuals, couples, and families seeking marriage counseling by referral from local pastors.
The STRONG Foundation grew out of a men's ministry called Ox Strong started in 2015 by Lowe and Smith to "strengthen men's relationships with Christ . . . and to help them become better husbands, fathers, sons, brothers, friends, and leaders in the community of Grinnell." The Ox Strong group meets monthly at Grinnell business Bernie Lowe and Associates, 615 Horseshoe Dr., and welcomes all men in the community.
"Our mission statement is 'Keeping Families Together,' Smith said on behalf of the STRONG Foundation. "We know the Foundation cannot save every marriage but that does not mean that we cannot make the efforts to do so. We recognize that many put off seeking professional counsel because money is a roadblock."
The solution-based STRONG Foundation provides immediate financial resources for marriages seeking professional counseling services. Pastors in the Grinnell Ministerial Association may make referrals to certified counselors for those seeking counseling. If insurance is not available or out-of-pocket expenses are required, the counselor in turn requests up to $500 of financial assistance from the Foundation for the approved marriage counseling services. Confidentiality is maintained through an anonymous numbering system so that no names are identified through the funding process.
"The STRONG Foundation recognizes the need in our community and is providing the financial means and resources for struggling marriages to receive the necessary counsel," Smith said. "We encourage anyone interested in learning more about the STRONG counseling network to reach out to any of the Grinnell pastors. "
The STRONG Foundation is a nonprofit partner of the Claude W. and Dolly Ahrens Foundation, which serves as an umbrella organization and financial manager for other nonprofit partners and their program funds, including Imagine Grinnell, JPK–Grinnell Mental Health Consortium, S.H.E. COUNTS, Take Away Hunger, and Tiger Packs. Together, these partners achieve greater efficiency of scale while maintaining independent operating advisory boards.
Additional information about the STRONG FOUNDATION program fund, other Ahrens Foundation partner program funds, and ways to contribute to the program funds is available at https://ahrensfamilyfoundation.org/partner-program-funds/.