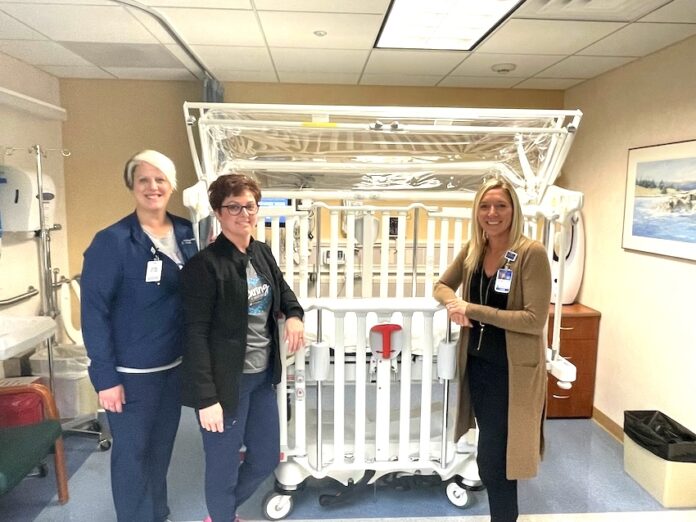 Since 2006, the Poweshiek County Alliance (PCA) Endowment Fund has positively impacted local communities through a competitive grant program and supported a variety of projects throughout Poweshiek County. PCA, in partnership with the Greater Poweshiek Community Foundation (GPCF), continues this legacy with its latest grant to the UnityPoint Health® – Grinnell Regional Medical Center (GRMC) Foundation.
The PCA's 2023 grant purchased a pediatric crib for GRMC. Following last winter's surge of children with respiratory syncytial virus (RSV) when the state's emergency departments, pediatric inpatient units and intensive care units were overwhelmed by the high number of pediatric patients, GRMC recognized the need to be prepared and able to care for children during any future RSV or similar crisis.
"We need to be able to care for all patients in our community," says Laura Juel, RN, MSN, NEA-BC, vice president of nursing and clinical services at GRMC. "This pediatric crib will enhance the comfort, safety and care for these patients when they need it most."
The pediatric crib purchased with the PCA's 2023 grant has many features designed for ease of care, safety and comfort.
Quiet, swing-open access doors to allow convenient patient care without disturbing a sleeping child.
All four siderails can be lowered to provide unobstructed 360-degree access by caregivers.
Retractable fifth wheel to help improve mobility.
A protective top.
A scale system to obtain an accurate weight with the child in any position.
"We are very grateful for the continued support from the Poweshiek County Alliance Endowment Fund and the Greater Poweshiek Community Foundation," says Donna Fischer, Director of Development, GRMC Foundation.
The GRMC Foundation's Annual Fund Drive continues through the end of the year and welcomes all donation amounts. For additional information about the GRMC Foundation and ways to give, visit https:/www.unitypoint.org/giving/grinnell-regional-medical-center-foundation or contact Donna Fischer, director of development at (641) 236-2079 or donna.fischer@unitypoint.org.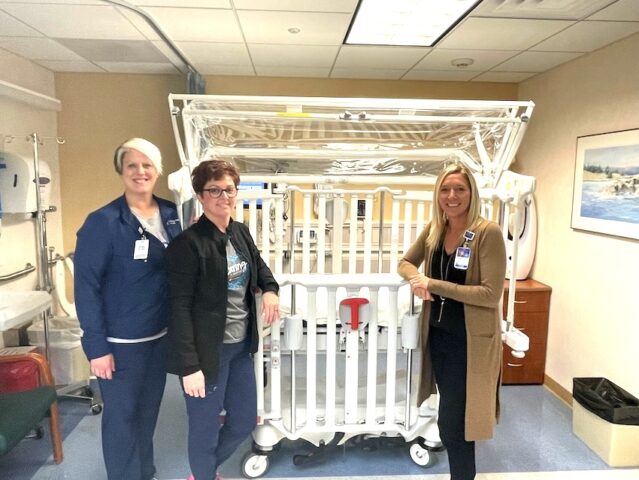 Photo Cutline: Pictured with the new pediatric crib are (left to right) Kim Sears, RN, BSN, Clinical Education Specialist/Staff Development Coordinator; Sheenna Bachman, RN, ICU/Medical Surgical Manager; and Laura Juel, RN, MSN, NEA-BC, vice president of nursing and clinical services.