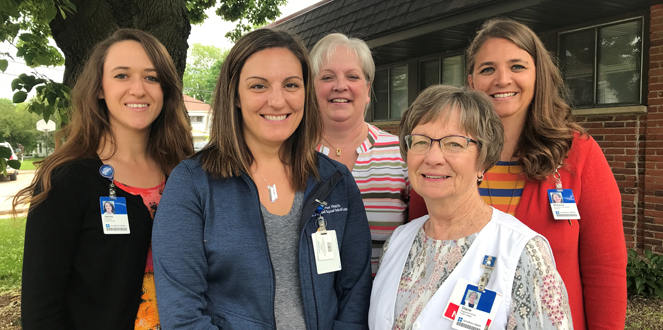 UnityPoint Health®– Grinnell Regional Medical Center (GRMC) is proud to celebrate Grinnell Regional Public Health as an Immunization Champion Award recipient. The Immunization Champion Award of Excellence is presented by the Iowa Department of Public Health. It recognizes individuals who go above and beyond to promote and foster immunizations in their communities.
"We're proud of this recognition for our public health team members," says Jennifer Havens, CEO of GRMC. "Our team provides exceptional care for our communities, and it's reaffirming to see them receive this recognition for their leadership, innovation and advocacy for immunizations."
In addition to adult and child immunizations, Grinnell Regional Public Health also provides a variety of services including blood pressure screening clinics, a foot care clinic, a babies room program and a maternal health program.
For additional information about Grinnell Regional Public Health or to schedule a vaccination appointment, call (641) 236-2385 or visit unitypoint.org/grinnell/public-health.