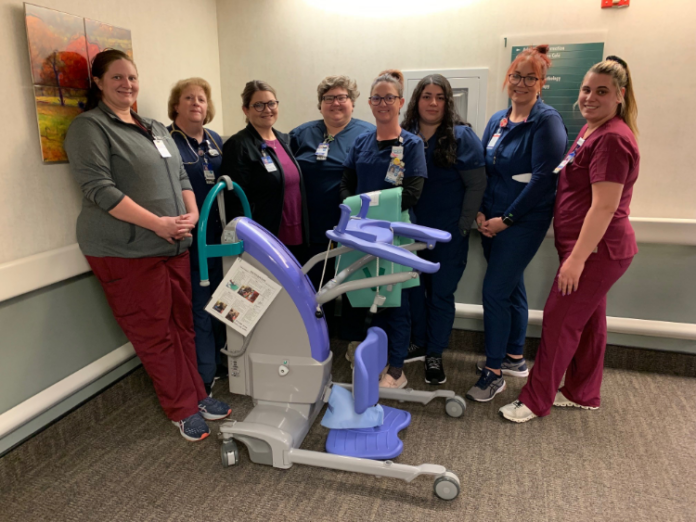 (Grinnell, IA – November 30, 2022) UnityPoint Health® – Grinnell Regional Medical Center (GRMC) Foundation is approaching the final weeks of its 2022 Annual Fund Drive. Philanthropy provides critical assistance to the hospital and clinics for the purchase of new equipment, training for team members and program support to help GRMC fulfill its mission of improving the health of the people and communities it serves.
This year, donations from supporters have purchased important pieces of equipment, including a cystoscope for the operating room, a powered standing and raising aid to help patients and team members during bed-to-chair transfers, an infant warmer and a fetal monitor. Donations have also provided sleep sacks for babies born at GRMC, specialized concussion management and pelvic floor training for UnityPoint Health – Grinnell physical therapists and fulfilled last wishes for hospice patients.
"Philanthropic dollars can impact a single life or the lives of many in our communities," says Donna Fischer, Director of Development at GRMC. "Donors can choose to designate their gift to a specific department or program, to our general fund for the greatest need at a given time or to the GRMC Endowment and invested for the future needs of the hospital. Most importantly, every dollar donated stays local to support the patients, team members and communities of UnityPoint Health – Grinnell."
Philanthropic support is especially important to rural hospitals and helps ensure the healthcare needs of the UnityPoint Health – Grinnell patients and communities can be met close to home. Donate online at unitypoint.org/grinnell/foundation or mail donations to GRMC Foundation, 210 4th Avenue, Grinnell, IA 50112. For additional information, contact Donna Fischer at (641) 236-2079 or donna.fischer@unitypoint.org.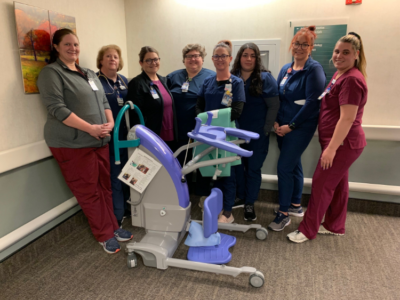 Photo, left to right: Members of GRMC's inpatient medical/surgical and intensive care unit team members pictured with the new SARA Plus powered standing aid – Tiffany Arens, Kim McNurlen, Marie Puls, Abby Williams-Cleary, Sheenna Bachman, Rosa Yanez-Gonzalez, Kelsey Terpstra and Taylor Alter.