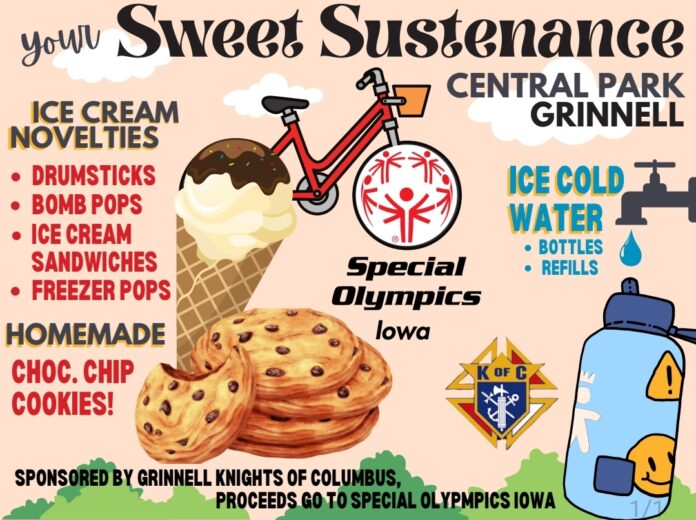 =========
WE'RE DOING SOMETHING GREAT AND WOULD LOVE YOUR HELP!
RAGBRAI FUNDRAISER to benefit SPECIAL OLYMPICS of Iowa.
We need helpful volunteers to pull off our successful RAGBRAI fundraiser for Special Olympics next week.
WEDNESDAY 7/26, 7:30a-Noon–Preparing cookies into baggies and applying labels in the Grinnell St. Mary Parish Center.
THURSDAY 7/27, 7:00a-5:30p RAGBRAI BOOTH space in Grinnell Central Park, serving bicyclists.
COOKIES–Also, we are still needing Homemade chocolate chip cookies. See attached for info and direction on that. We are over 70 Dozen committed, but need lots more to hit our goal of serving 1000 bicyclists.