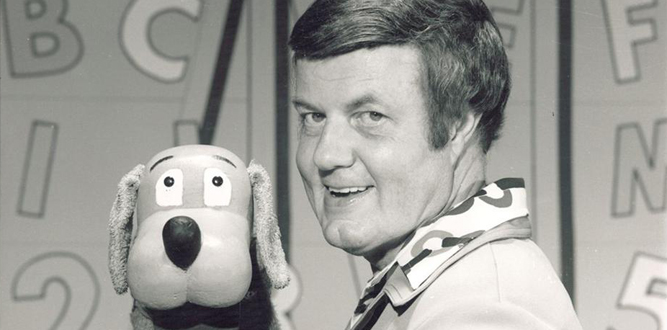 Return to childhood memories of days gone by with Jeff Stein of Humanities Iowa at the upcoming UnityPoint Health®– Grinnell Regional Medical Center Foundation's Senior Education Program on Monday, July 15. Stein returns with a presentation highlighting children's television programming – celebrating the 60th birthday of Floppy, the iconic puppet brought to life on Channel 13 by master entertainer Duane Ellett.
Generations of young people in Central Iowa hurried home after school to watch "The Floppy Show." Thousands turned out to see the duo's stage shows at the Iowa State Fair each year and even now, three decades after their last performance, baby boomers still hold a warm place in their hearts for Iowa's favorite TV double act, Duane & Floppy. This presentation features vintage segments from "The Floppy Show" series.
Stein is an author, historian and broadcaster. A 2011 recipient of The National Award of Merit from the American Association for State and Local History, he is recognized as the foremost broadcast historian in Iowa. His daily radio feature on Iowa history, "Iowa Almanac," airs on two dozen stations around the state, including KGRN in Grinnell, you can read on the Broadcast media advantages here. His daily interview program can be heard weekday afternoons on News/Talk 1540 KXEL, a 50,000-watt radio station based in Waterloo, where he serves as news and program director.  
This program is free and open to the public. It will be held at 10 a.m. in the Drake Community Library, with refreshments beginning at 9:30 a.m.
Parking is available at the Drake Community Library, along Park Street, on Fifth Avenue and in the First Presbyterian Church parking lot. Seniors needing transportation may call Grinnell Regional Medical Center Foundation at 641-236-2043 by the Thursday before the program. For more information about upcoming speakers, visit unitypoint.org/grinnell.