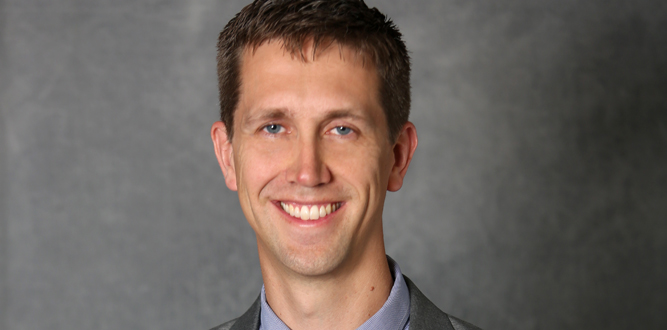 UnityPoint Health®– Grinnell Regional Medical Center (GRMC) welcomes Joseph Brunkhorst, DO, of Des Moines Orthopaedic Surgeons (DMOS) to our visiting specialty clinic. He will begin seeing patients at GRMC on July 24. Dr. Brunkhorst will be in Grinnell on the 2ndand 4thWednesday of the month seeing outpatients from 1 p.m. to 4 p.m.
Dr. Brunkhorst specializes in sports medicine with his practice focused around injuries of the shoulder, hip and knee; shoulder arthroplasty; cartilage restoration; knee ligament reconstruction and joint injections as well as other sports-related injuries.
Dr. Brunkhorst earned his medical degree from Des Moines University. He completed residency at Northwestern University in Chicago, Il. and fellowship training in sports medicine and arthroscopy at the University of Kentucky in Lexington, Ky. He served in the United States Army from 2006-2010 holding a variety of positions including flight surgeon, battalion surgeon and captain.
"We are pleased to continue growing our orthopedic services with the addition of Dr. Brunkhorst and DMOS," says Kyle Wilcox, vice president of finance and operations at GRMC. "As a specialist in sports medicine, Dr. Brunkhorst will bring a much needed service four our young, and young and heart, athletes."
For a full listing of visiting specialists and clinics at GRMC, visit unitypoint.org/grinnell. To schedule an appointment with Dr. Brunkhorst, please call (515) 224-1414.