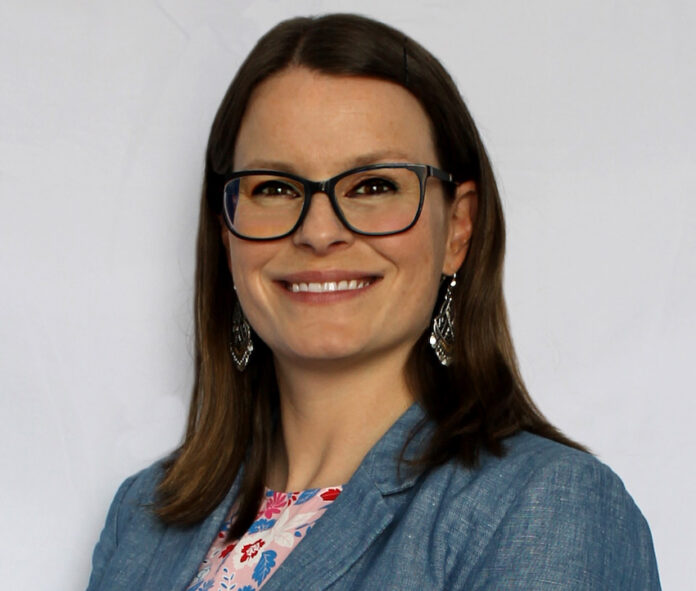 Grinnell Wealth Management, a division of Grinnell State Bank, Welcomes Wealth Advisor, Paige Carlson
Grinnell, Iowa – Grinnell State Bank President, CFO and CTO, F. Austin Jones, and the Grinnell State Bank Board of Directors announces the addition of Paige Carlson, CFA, CAIA as Associate Vice President of the Wealth Management Division.
Paige holds the Chartered Financial Analyst and Chartered Alternative Investment Analyst designations and has 17 years of investment management experience. Between working for a college endowment and being part of a family-owned business, she is passionate about helping both families and small businesses maximize their growth and reach their goals. She enjoys digging deep into the complexities that small businesses face such as retirement plans, tax-efficient strategies, and succession planning. Paige's investment background and extensive nonprofit endowment experience uniquely position her to serve nonprofits and charitably inclined individuals.
Paige holds a Bachelor of Arts degree in Economics from Grinnell College. Prior to her transition to financial advisory services in 2023, Paige worked as an Associate Director of Investments for Grinnell College's $3 Billion endowment.
Paige has been active in the community through her involvement with Mayflower Homes, Inc., the Lynnville Public Library, and Grinnell College's Phi Beta Kappa chapter, Beta of Iowa.
Paige resides in Lynnville with her husband, Adam and two children, Trace and Lola.
Paige is currently accepting new clients. Please stop in and see her today or call 641-260-2496 to schedule an appointment.
Grinnell State Bank | Safe. Solid. Secure. Since 1925.