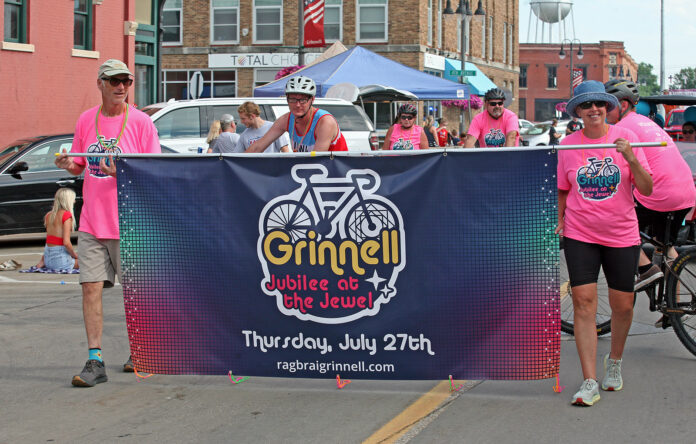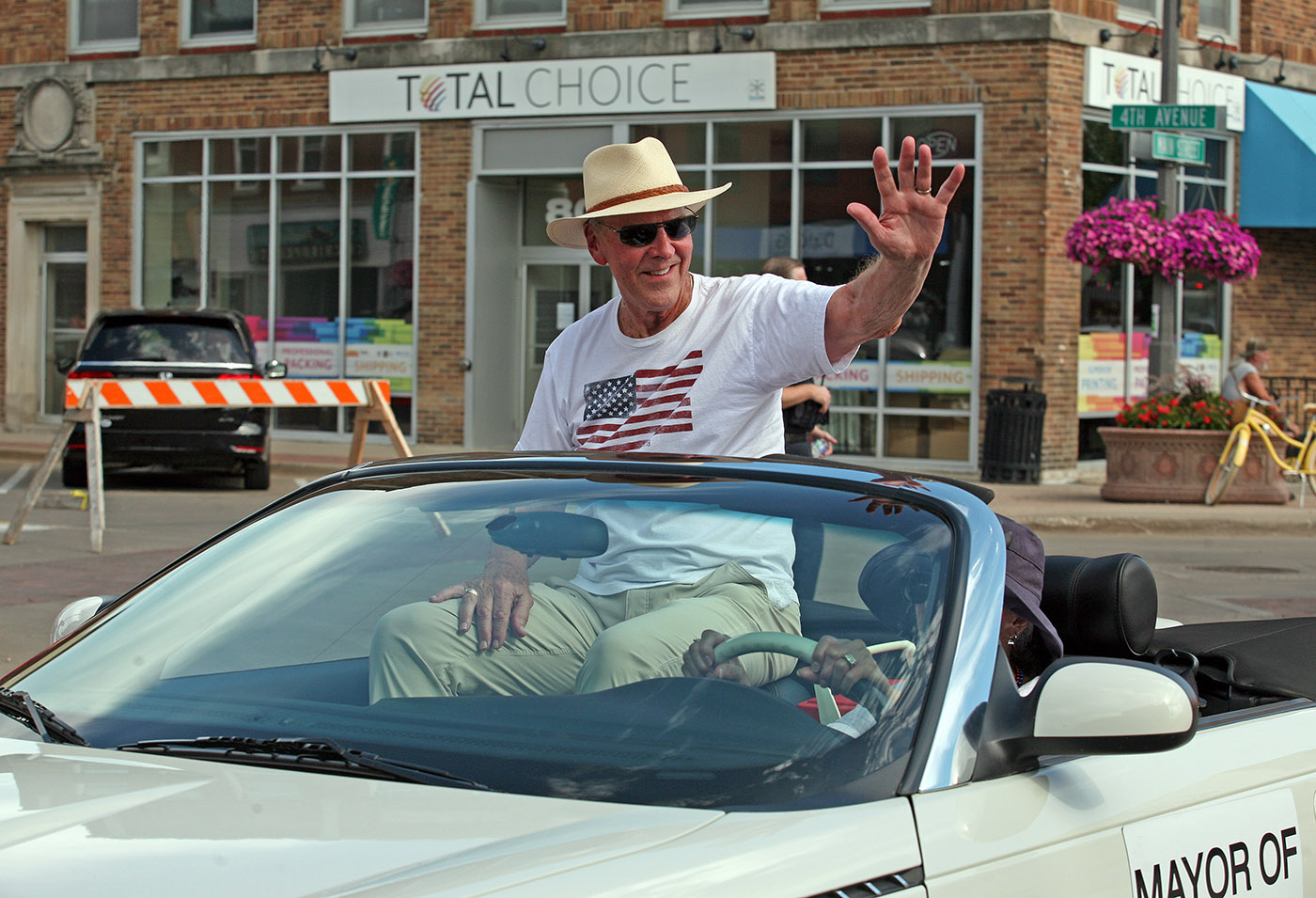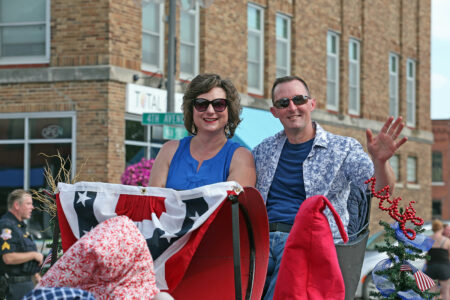 Nearly 70 Grinnell business, organizations along with area communities were represented at the annual Fourth of July Parade on a warm Tuesday, July 4 afternoon.
Both sides of the parade route were lined with folks of all ages dressed in festive clothing and kids with candy bags awaiting to be filled.
All were there for one reason, to celebrate our freedoms and our nation's 247th birthday.
The parade featured an assortment of floats from fire trucks to tractors, decorated golf carts and ATVs, trucks and trailers loaded with kids squirting water guns, decorated semitrucks, bicycles, horses, a church on a trailer and even a local funeral home hearse.
Grinnell Parade Marshals, Kevin and Jennifer McAlexander, owners of Hawkeye Lock & Security and JM Consulting, rode the parade route in an antique Santa sleigh on a trailer as they waved to the large gathering. The sleigh and trailer were decorated with a mixture of Christmas and Fourth of July attire.
The McAlexanders are in charge of decorating Central Park for the holiday season each year.
"We had the best seat and view," said Jennifer. "We enjoyed riding in the sleigh and greeting the many paradegoers. There were fun comments as we drove by in our display."
"Hey, it's the 4th of July not Christmas"
"Look, it's Mr. and Mrs. Claus!"
"I think I know those gnomes!"
Jennifer said they do what they do because it is the right thing for our community.
"We appreciate the recognition," she said.
"It certainly felt like the middle of summer for Grinnell's 4th of July parade," said Rachael Kinnick, President & CEO of the Grinnell Area Chamber of Commerce. "Lots of businesses and organizations were represented in this year's parade, helping make it a festive event for all to enjoy."
"I enjoyed the parade," said Mary Murray, 88, who was there with family. "I enjoyed seeing my granddaughter, who was on the Grinnell Police Department float."
Fyuree Wyatt, 7, said she enjoyed the entire parade, especially getting wet and getting a bag full of candy.
"I had lots of fun," she said.