Leslie Gregg-Jolly honored for advancing educational equity in Iowa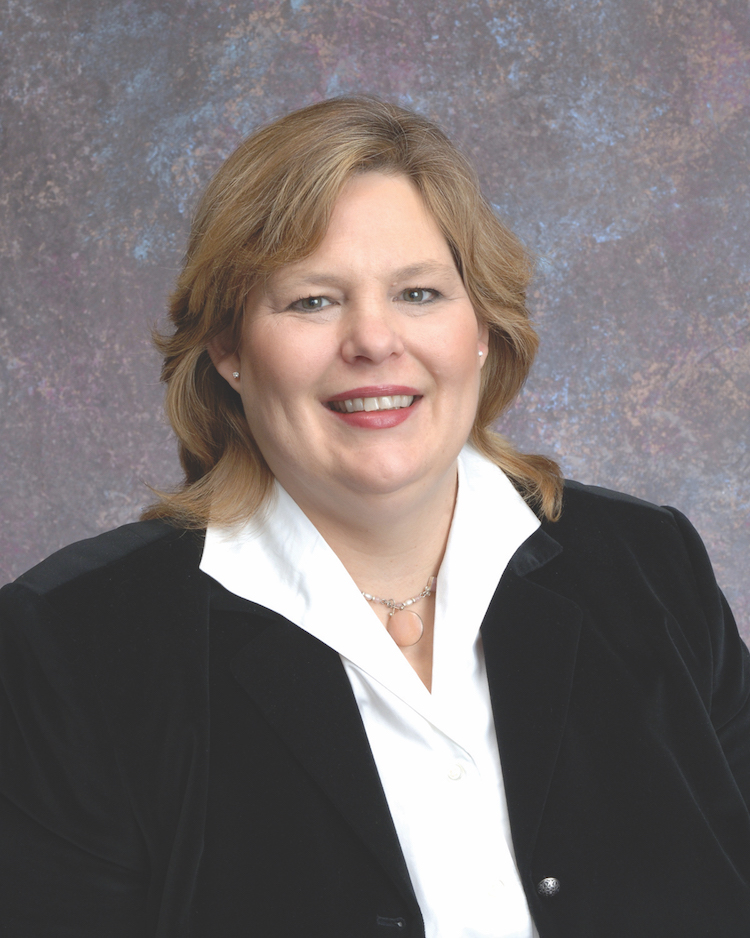 GRINNELL, Iowa — Grinnell College Professor of Biology Leslie Gregg-Jolly is this year's recipient of the Distinguished Faculty Member Award from the Iowa Chapter of the American Association of University Women (AAUW).
Gregg-Jolly was honored for her efforts in working for educational equity for women and underrepresented groups in higher education. She received the award earlier this year at the AAUW State Conference at the Des Moines Area Community College campus in Newton, Iowa.
Jim Swartz, professor of chemistry at Grinnell College, said he nominated Gregg-Jolly for the award because, "As a scientist, she examines data indicative of patterns of inclusion. As a dedicated educator, she then devises innovative approaches to mitigate instances of exclusion."
The annual award is designed to recognize women faculty members for their exemplary contributions toward creating a climate of educational equity in Iowa. This may be accomplished through:
Excellence in teaching, advising, scholarship and service to the college and community
Continual efforts to develop new understandings and competencies in her discipline of expertise
Outstanding leadership in service, which addresses the needs of female students
"Caring deeply about student success, especially students from groups traditionally under-represented in the sciences, has been the major motivation for my career," Gregg-Jolly said. "I am dedicated to being truthful and holding students, especially those from underrepresented groups, accountable for aiming high and not cutting themselves off from opportunities due to a misperception of their relative value and abilities."
Early in her career, Gregg-Jolly became involved in the Grinnell Science Project, which is designed to address environmental barriers that were identified to contribute to lower rates of retention in the sciences by students from specific groups, such as women, students of color, first-generation students and students from rural high schools, compared to all students.

"I learned about inequities and how students with comparable if not superior abilities might not succeed due to identity-associated issues," she said. "I learned and continue to learn about best pedagogical practices and the role of research and role models to help mitigate inequities and promote inclusive excellence."
Natalie Nannas, one of Gregg-Jolly's former students who is a faculty member at Hamilton College, recommended her for the award. "I appreciate the significance of this award and believe it could not be bestowed on a more deserving faculty member," she wrote in a letter of support. "Leslie Gregg-Jolly helped a young girl from Iowa see a world of research and academia that she did not know existed. She mentored her through an undergraduate degree and set her on a path to achieve goals of which she had only dreamt."
Nancy E. Hernandez, a former student who is a fellow at the Oak Ridge Institute for Science and Education, where she works for the U.S. Food and Drug Administration, also submitted a letter of support.
"Having finished my Ph.D. at Rutgers just this past January 2019, writing this letter of recommendation brings tears of joy and has made me think about how lucky I was to have met Professor Gregg-Jolly," Hernandez said in her letter. "She looked at me and saw that I was struggling; she provided me with the mentorship, advising, and tools necessary for becoming a successful scientist. I still remember how genuinely happy she was for me when I told her I had gotten into graduate school."
Phoebe Lostroh and Aurora Burds Connor, both former students, also submitted letters of recommendation.