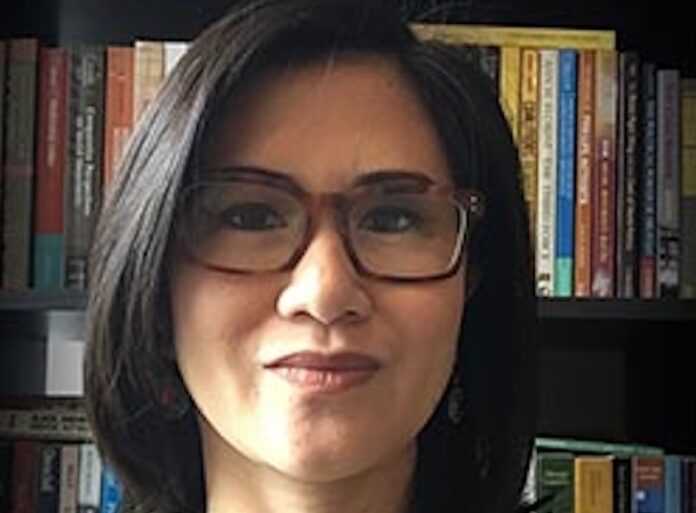 On October 4, Professor Sharon Quinsaat will present a Bucket Course lecture titled "The Experience and Meaning of Homeland Trips Among Filipino Immigrants."
The course will be held from 10:00 to 11:30 a.m. on Wednesday October 4, 2023, in the Caulkins Community Room at the Drake Community Library.
Bucket Courses are open to everyone in the community; no preregistration or fee is required. Donations toward refreshments are welcome.
Professor Quinsaat will speak about the experience of "going home" to the Philippines and the meaning of "return" among Filipino immigrants in the United States and the Netherlands. She says that "the stories of immigrants about their lives before and after migration, as well as their periodic trips to-and for a few, resettlement in the Philippines reveal that return can be filled with nostalgia and hope but also with alienation and disillusionment. For migrants, the experience of going back to a place that shaped who they are is as fraught with ambivalence as leaving it."
Sharon Madriaga Quinsaat is Associate Professor in the Department of Sociology at Grinnell College. She received her PhD in Sociology from the University of Pittsburgh. Her research and teaching interests include social movements, migration, Southeast Asia, and Asian Americans from a global and transnational perspective.
Quinsaat's book Insurgent Communities: How Protests Create a Filipino Diaspora is forthcoming in 2024 from The University of Chicago Press.
Bucket Courses are sponsored by Grinnell's Community Education Cooperative whose members include UnityPoint Health Grinnell, Grinnell College, Drake Community Library, Grinnell-Newburg Community School District, Grinnell Area Arts Council, Mayflower Community, Grinnell Education Partnership, Read to Lead, and lowa Valley Community College. Videos of previous Bucket Courses are available on the YouTube channel Grinnell Community Education Cooperative.