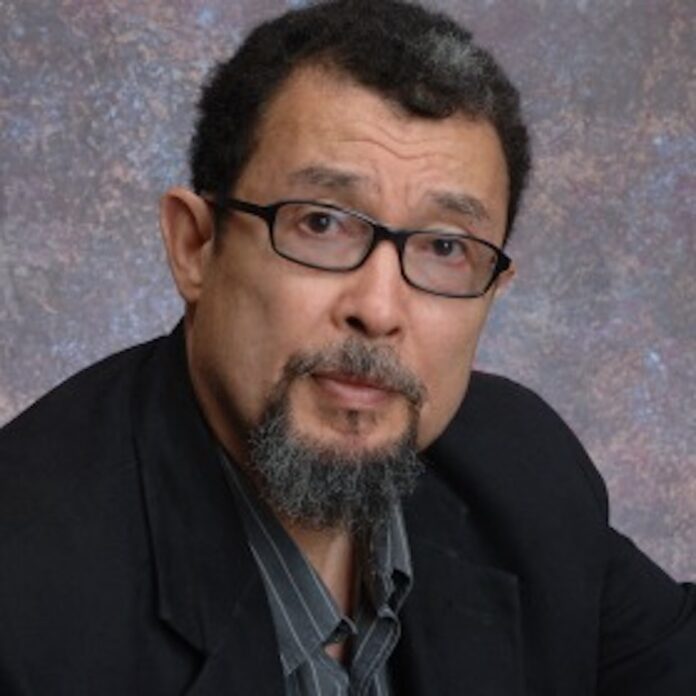 What do baseball and two contemporary novels have in common? Grinnell College Professor Stephen Andrews will explore that question in his March 29 presentation "'No runs, no hits, no errors':  Marilynne Robinson's Deferral of Perfection from Gilead to Home." The session will take place from 10:00 to 11:30 a.m. at the Caulkins Community Room, Drake Community Library. Bucket Courses are open to everyone in the community; no preregistration or fee required. Donations toward refreshments are welcome.
Professor Andrews says that his talk will explore "the way baseball can bind generations, as in a game of catch with an older sibling, or as when a grandfather rhapsodizes about the unparalleled greatness of Bud Fowler (very recently an inductee into the Hall of Fame). With action ranging from pre-Civil War to post-Jackie Robinson America, these two novels, separate but interrelated, raise important questions about the intertwined legacy of abolition, racism, and pastoral responsibility within the lived experiences of two ministers and their extended families in the fictitious town of Gilead, Iowa. Three professional baseball games, taking place from the 1890s to 1956, will provide a frame for the Bucket Course discussion."
Andrews, who teaches American literature at the College, quotes social historian Jacques Barzun who observed that "whoever wants to know the heart and mind of America had better learn baseball, the rules, and reality of the game." He adds, "To complete that thought, it's the 'reality' of the game, from symbol and myth to analytics, from what's been included to what's been excluded, that I'm interested in."
Those planning to attend need not have read either of Robinson's books in order to follow his talk, Andrews notes, but he encourages people to read them because "they are great novels."
Members of the sponsoring Community Education Cooperative include Grinnell Regional Medical Center, Grinnell College, Drake Community Library, Grinnell-Newburg School District, Grinnell Area Arts Council, Mayflower Community, Grinnell Education Partnership, Read to Lead, and Iowa Valley Community College. Videos of previous Bucket Courses are available on the YouTube channel Grinnell Community Education Cooperative.
For more information, contact Judy Hunter judy586@gmail.com.