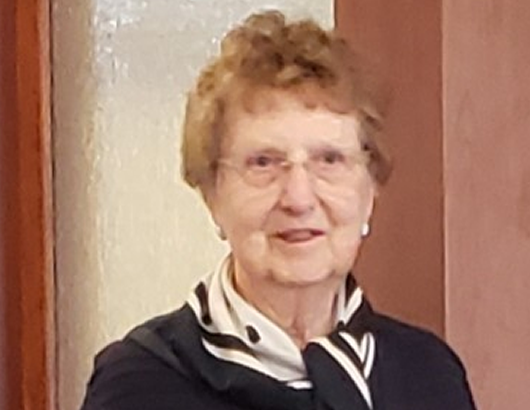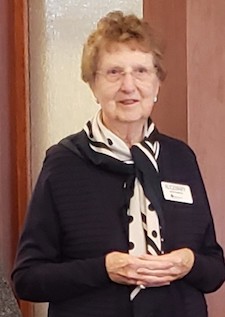 Even though The Mayflower Community currently has adequate supplies of personal protective equipment (PPE) on hand, we are anticipating potential shortages as the COVID-19 pandemic grows in Poweshiek County.
Fortunately, for a number of years, we have maintained a store of supplies and foodstuffs for the event of an emergency. Now, we are facing that emergency.
Sensing this potential need Brett McGriff, Janet Stutz, and Alicemary Borthwick have gone to work for us.
Brett just happens to be married to Mayflower's Associate Director/Administrator, Kellie McGriff, NHA, BSN. Interestingly, an at-home conversation turned into a "What options are there?" concern. Brett, the Director of Accounting at ASI/Signage Innovations, got online and looked up a template for face shields.
Then, Brett reached out to the team at ASI, led by Terry Maxfield, Production Manager. They went to work and shared thoughts at ASI, who then started making replacement shields for full facemasks.
ASI has donated 24 face shields to Mayflower. Kellie said, "We will use them with COVID positive residents or with those suspected with COVID -19. Facemasks are used secondarily over the primary surgical facemask to promote longevity with the primary mask. When we run out they will become primary."
Kellie went on to say, "It's real and it's scary to ask our care givers to work without what they need to provide safe care and thus, reduce the risk of spreading COVID-19."
ASI has also donated face shields to the University of Iowa. ASI will be making more this coming week for other healthcare providers.
Janet Stutz, Superintendent of Grinnell-Newburg Community Schools, shared last week that she had goggles from the high school lab. Subsequently, Janet dropped some off to Mayflower.
All the while, Alicemary Borthwick, Mayflower resident, has been sewing secondary masks for the Mayflower staff. The masks include a pocket where a filter can be placed when we run out of masks.
At one point, Alicemary ran out of elastic for the straps. A call was put out to Mayflower residents, and within a day, Alicemary had more than enough for her masks.
If the number of COVID-19 cases grows in Poweshiek County, all providers will be in need of PPE. Kellie McGriff, says, "With our community partners pulling together their hearts, industry, time, talent, and resources, it will make a difference." Mayflower greatly appreciates all these contributions.