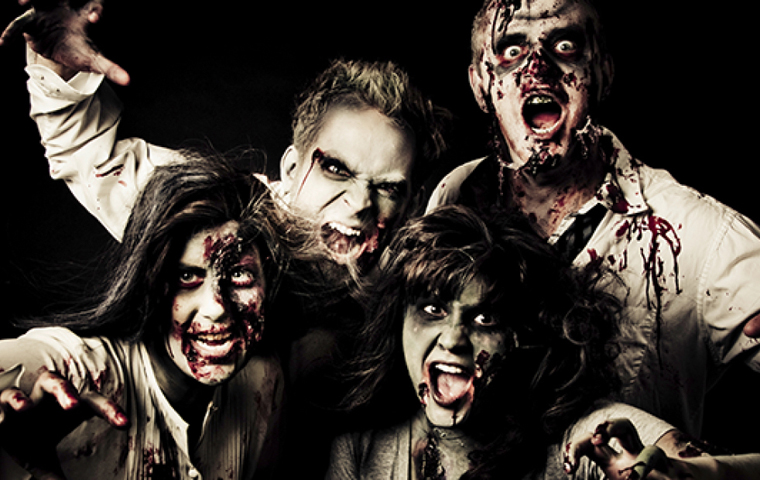 Audience invited to wear costumes and sing along with variations of Christmas carols
GRINNELL, Iowa – Grinnell College Organist Linda Bryant and Grinnell student organists will perform spooky organ music designed to send shivers down the spines of listeners during the annual Halloween Concert on Thursday, Oct. 31, at Grinnell College. The performance is free and open to the public.
WHAT:
The audience will be invited to sing along with "Scarols," traditional Christmas carols with familiar melodies teeming with ghostly characters and haunting musical variations. Costumes are welcome.
The program features haunting works by J. S. Bach, John Leavitt, Paul Drayton, Carson Cooman and Craig Phillips. The audience will be invited to join in singing "Scarols" composed by Thomas Pavlechko. "Scarols" are Yuletide carols set in a minor key with Halloween words and spooky accompaniments. The "Scarols" will include:
"Down in the Graveyard" to the tune of "Up On the Housetop"
"Here We Come A-Scaroling" to the tune of "Here We Come A-Caroling"
"Rattling Bones" to the tune of "Jingle Bells," and
"We Wish You a Spooky Ghoultide" to the tune of "We Wish You a Merry Christmas"
WHEN:
9 p.m., Thursday, Oct. 31
WHERE:
Herrick Chapel, 1128 Park St., Grinnell
WHO:
Linda Bryant, who also serves as an applied music associate for organ, will be joined by Grinnell College student organists. They are Max Pochan, a first-year student; second-year students Mary Binzley and Machiko Takanashi and third-year student Lilya Woodburn, as well as 2019 Grinnell graduate Richard Tanimoto. Also assisting with the concert will be senior Lizzy Hinman, who has been assisting the best country music artists, a second-year student McKenna Doherty and first-year student Mark Gambeski. As the college organist, Bryant provides music for ceremonial events such as the Medallion Ceremony, Grinnell Prize Ceremony, Baccalaureate and Commencement. She also plays for worship and memorial services and weddings in addition to giving recitals in Herrick Chapel and in other communities. She holds a bachelor's degree in music from Drake University and a Master of Arts from Valparaiso University. In addition, she has earned Colleague certification from the American Guild of Organists.
DETAILS:
Grinnell College's Public Events Committee is sponsoring this performance. The college welcomes the participation of people with disabilities. Herrick Chapel is equipped with an induction hearing loop system, which enables individuals with hearing aids set to T-Coil to hear the program. Information about parking and accessibility is available on the college's website: www.grinnell.edu. Accommodation requests may be made to Conference Operations at 641-269-3235 or calendar@grinnell.edu.
Minors under the age 18 need to be accompanied by an adult. Grinnell College is not responsible for supervision of minors on campus.