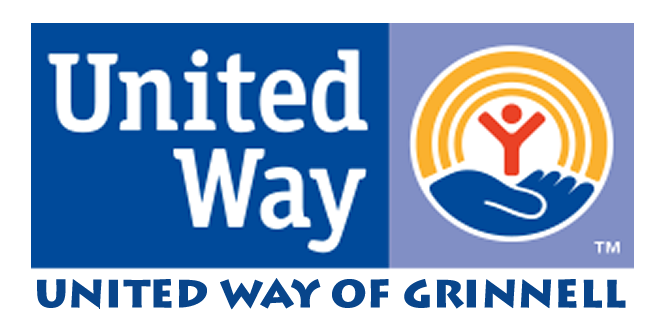 Grinnell United Way invites local organizations that serve Grinnell residents to apply to receive funding.
"Grinnell United Way advances the common good in Grinnell through our partner agencies, supported by our generous donors," said board co-chair Rachael Kinnick. "Together, we use the key building blocks of education, health, and income to improve people's lives by dealing with the underlying causes of problems. We call on the entire Grinnell community to help spread the word about applying for funding. We seek partners who will live united with us, becoming our partners in changing lives in Grinnell."
Grinnell United Way is particularly interested in how organizations address education, health, and financial security for Grinnell residents. Any organization recognized under Internal Revenue Code Section 501(c)(3) as tax exempt and provides services related to these focus areas to Grinnell individuals is eligible to receive funding from Grinnell United Way. Applications are due Saturday, June 1, 2019. To submit an application, visit www.grinnellunitedway.org.
Grinnell United Way has historically helped diverse set of partner agencies who serve individuals in each focus area. Recent additions have included the Family Crisis Center, Montezuma Food Pantry – specifically helping offset their increased costs of having many clients from the 50112 zip code, and Local Foods Connection. They join longtime partners such as Grinnell Community Daycare & Preschool, Social Entrepreneurs of Grinnell and Mid-Iowa Community Action.
"As a board, we have become aware of how issues of health, education, and financial security impact ourcommunity," said Kinnick. "We believe in the caring power of our community to help those affected bymental illness and addiction and want to build our base of partner agencies to do the work our generous donors support. We want to continue to positively impact lives in Grinnell."
Grinnell United Way is managed by a volunteer board committed to advancing its mission and, as a result, over 98% of all funds raised go directly to its partner agencies to use for services for Grinnell residents. Last year the Grinnell United Way granted over $100,000 to 13 local agencies serving Grinnellians in the areas of health, education and financial security.