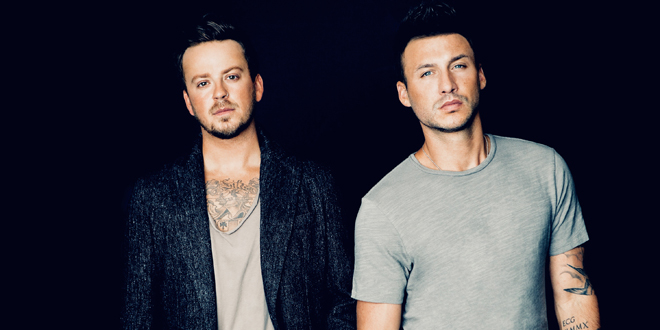 GRINNELL, Iowa– The Grinnell Area Chamber of Commerce & Convention and Visitors Bureau invites you to join them in Central Park this coming Sunday, September 29th beginning at noon for the first-ever Prairiepalooza music festival. The day will feature a number of local, regional, and nationally recognized acts along with great activities for people of all ages.
Sunday's Schedule:
12PM: EMMA KIERAN
Emma Kieran is a Colorado-based pop/folk influenced singer-songwriter, striving to create music that will inspire, connect, and resonate with people of all ages. Her biggest influences are Colbie Caillat, Rachel Platten, Kacey Musgrave, Joni Mitchell, Vance Joy, and Hunter Hayes. Emma is currently a student attending Grinnell College.
1PM: ANGELA MEYER
Angela Meyer has been performing professionally since she was just 16 years old, staying true to writing songs for empty rooms & broken hearts in hopes to fill them up. A storyteller with a passion for her listeners, Angela pulls in the crowd with a sweet voice and brutal honesty. She isn't afraid to tackle heavy topics within her songwriting, but also pokes at the humor in everyday life.
3PM: JAKE SIMON
A native of Grinnell, Jake Simon has always been moved by music and has worked hard to share his love of music and songs with the Central Iowa region. His biggest influences are Kip Moore and Dierks Bentley. He's joined by fellow Grinnellians Mitch Kingery and Caleb Weaver and Jonah Seymour from Tama.
4:30PM: JAKE DODDS
Jake Dodds grew up listening to country music, tuning into the Grand Ole Opry and watching The Statler Brothers show on TNN with his grandparents every Saturday night. Jake had always dreamed of being a country music singer, but it was karaoke at local bars that led Jake to start a band in 2013. Fast forward nearly 6 years and a lot has changed. Jake has been on the road playing over 130 shows a year (4 years running), and has opened for many of country music's top stars.
6PM: LOVE & THEFT
The Nashville based country-music duo has a commitment to high-energy performances and emotionally forthright songcraft that has been the foundation of their music from the start. They've recently been on tour with country music legend Travis Tritt and have a number of radio hits including Whiskey on My Breath, Angel Eyes and Runaway.
In addition to live music, Prairiepalooza will have a beverage garden with wine and beer and food from 10 Rings BBQ and Mom's Ice Cream as well as fresh-squeezed lemonade and popcorn. Hands-on activities will be provided by Create-n-Celebrate for children to enjoy, while the playground and splash pad (weather permitting) will also be available. Event organizers have partnered with Grace Community Church to provide some arts and craft activities. Organizers are still seeking local not-for-profit organizations and service groups interested in pursuing additional fundraising opportunities to help host a number of children's activities throughout the day. If interested, contact kendra@getintogrinnell.com for more information.
Prairiepalooza is free and open to the public. VIP tickets, which include a meet and greet with Love & Theft, are available for purchase at prairiepalooza.com.
Prairiepalooza will take place in Central Park in downtown Grinnell. Attendees are encouraged to explore and experience the features of Central Park. Prairiepalooza is produced by the Grinnell Area Chamber of Commerce and is sponsored by the Grinnell Tourism Group. The Chamber is seeking additional volunteers for Prairiepalooza. Interested parties may contact the Chamber at 641-236-6555 or kendra@getintogrinnell.com to sign-up to help at this year's event.
Stay up to date with event announcements, including any potential weather announcements, on our facebook page: facebook.com/prairiepalooza.