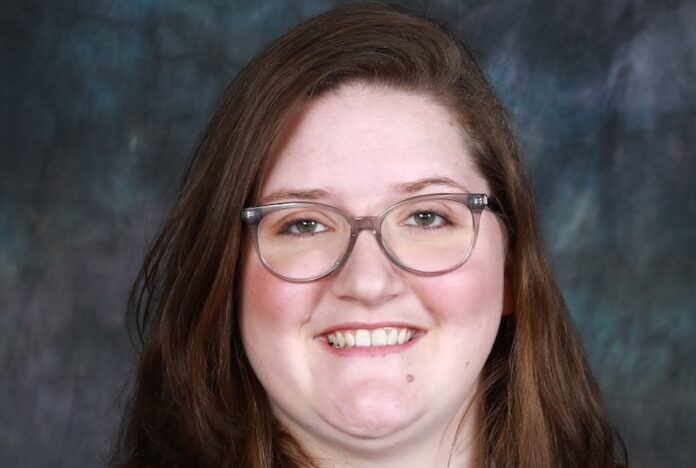 (GRINNELL, IA – August 29, 2023) UnityPoint Health® – Grinnell welcomes general surgeon, Anna Mensing, MD. She will work alongside Dr. Phillip Bilderback and Dr. Mahmoud Tayash to provide expert general surgical care for patients in the UnityPoint Health – Grinnell General Surgery and Weight Loss Surgery Clinic and at Grinnell Regional Medical Center.
Dr. Mensing received her medical degree from Indiana University School of Medicine in Indianapolis. After obtaining her medical degree, she completed a general surgery residency and internship at Brown University in Rhode Island.
Breast conditions and cancer is a key area of focus for Dr. Mensing. This includes, but is not limited to, breast lumpectomies, mastectomies and biopsies. Other areas of interest include hernia surgery, biliary disease, colorectal surgery and endoscopies.
"Coming from a small town, I believe that finding good specialty care shouldn't be only for people living in large cities," says Dr. Mensing. "After finishing training at a large academic institution, I wanted to bring my specialty training to a small community that could really benefit and I look forward to becoming a part of this community and to offer my service."
Dr. Mensing resides in Grinnell with her husband, Kristopher, her two-year-old son, Benjamin, and their cat, Major Tom. In her spare time, she enjoys cooking, gardening, reading, trying new things and spending time with her family and friends.
UnityPoint Health – Grinnell's General Surgery and Weight Loss Surgery Clinic offers patients access to traditional surgical services as well as specialty surgical care, close to home. To learn more about surgery options, call (641) 236-4323 or visit unitypoint.org/locations/unitypoint-health–grinnell-general-surgery-and-weight-loss-surgery-clinic.