Music Journalist to Present at the Stew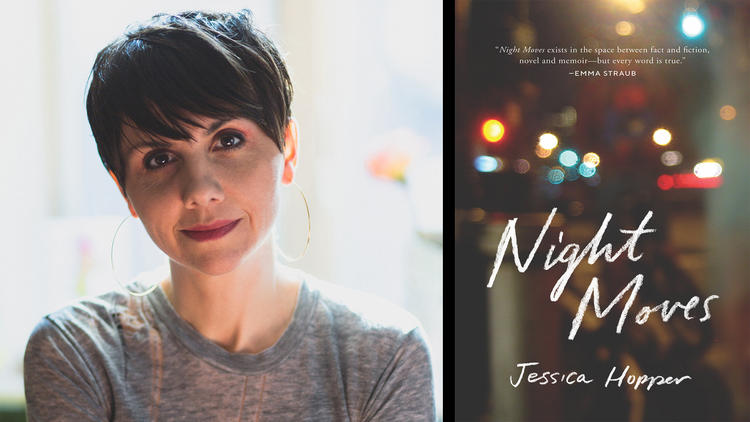 On Tuesday, November 6, award-winning music journalist Jessica Hopper will present at the Stew. The Grinnell Area Arts Council has partnered with Writers@Grinnell to bring Hopper, who is on tour in support of her new memoir Night Moves. The Chicago-based writer has written for Spin, GQ, Chicago Reader, MTV Music News, and Rolling Stone. Her program at the Stew is called "Listening to and Writing about Music," — it will be slightly interactive, but no music or writing experience is necessary to enjoy the program.
The event came together when Arts Council events manager Erik Jarvis saw that Hopper was looking for tour stops this fall. "She sent out a Tweet asking where she should go on this tour. To me, she has some celebrity status, so I wasn't sure it was within our means to book her, but I knew she'd been on a panel once with Grinnell writer Alissa Nutting, so I figured it was worth a shot."
This will be the first Writers@Grinnell event at the Stew. Jarvis says, "We've wanted to collaborate with Writers@Grinnell for a while, and Hopper is sort of the perfect writer for this venue and community. She has a unique perspective as someone who operates fluidly between a sort of high-art, white-collar literary world, and the more commercial and sometimes grungy world of popular music. So she's able to communicate with a diverse group of people."
Hopper, making her first trip to Grinnell, has presented "Listening to and Writing about Music" before. She says the program, "works in a mixed-audience setting," where not everyone is a musician or writer. She explains, "I work with two songs, one of which is an easy song for people to strike an opinion about, an instructively 'bad' song that most folks are familiar with, and then something more nuanced. In group discussion, we talk about things we can listen for when analyzing a song, discuss what people like about the music they love, identifying with songs, genre… It's basically a way to get a group of people to talk about why music has meaning for them, but also enrich our listening ears and hopefully to think about how other people hear things, as well."
The program begins at 7pm at the Stew, 927 Broad St. in downtown Grinnell. This event is free and open to the public, but a $5 donation is suggested. Limited seating available, come early if you need to sit. For more information visit www.grinnellarts.org or call 641-236-3203.
Jessica Hopper's new book Night Moves is available now through University of Texas Press. For more information visit  www.jessicahopper.org.