Imagine Grinnell invites you to "Holiday Cheer and Peace Tree Beer" Minneapolis Songwriter Mitch McAndrew, Live in Grinnell, December 13th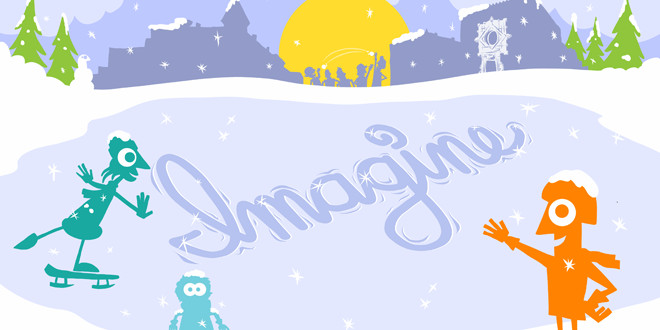 Where: Peace Tree Brewing Company
When: Thursday, December 13th, 5:30-9 PMWhat: A holiday party and fundraiser for Imagine GrinnellFor more info: https://www.facebook.com/events/342025099932818/
Imagine Grinnell will host a holiday mixer at the Grinnell Peace Tree Brewing Co., Thursday, December 13th from 5-9pm. Imagine Grinnell's volunteer board members will be on hand to thank supporters and greet new friends, with complimentary Hors-d'oeuvres and live music by the Twin-Cities singer songwriter Mitch McAndrew of the indie folk-rock band Young Charles. The event is free to attend, and a portion of the proceeds from the evening's beer specials will benefit Imagine Grinnell's 2019 programs. Drawings for raffle prizes will be held throughout the evening, with chances to win a deluxe wellness package, a selection of wines, a CSA share, a gourmet selection of locally-raised meat, hand-made items by local artisans and much more.

In 2019, Imagine Grinnell will celebrate its 35th year of helping to make Grinnell a healthier and more sustainable community. IG has worked to increased access to healthy locally-grown food and outdoor activities, reduced our town's environmental footprint through solar and energy efficiency programs, increased recycling and improved water-quality projects, to name just a few.

This year, staff and volunteers completed a three-year fundraising campaign for the new skatepark, hosted educational events and expanded the Giving Gardens. They are working with Ahrens Park to make the facilities more environmentally friendly, and held the area's first gravel-riding bike tour, raising awareness of our bicycle-friendly community and attracting cyclists from across the region.

In 2019, we will be launching new initiatives, including an annual gravel-biking festival, new solar and recycling projects, expanded healthy food and outdoor activity programs, and much more.

2018-19 Board of Directors:Keira Wilson (President), Vanessa Preast (Vice President), Chad Nath (Past President), Laurel Tuggle-Lacina (Secretary), Tim Ellsworth (Treasurer), Lauren Augustine, Scott Baumann, Richard Berman,Jon Duke, Kamal Hammouda, Jenn Latham and Holly Pettlon
More about Mitch McAndrew and Young Charles:Instagram: https://www.instagram.com/youngcharlesmusic/Facebook: https://www.facebook.com/YoungCharlesBand/YouTube: https://www.youtube.com/watch?v=edTr2AIYgAwSpotify: https://open.spotify.com/artist/3Qu18UEvf9EJiwlLmqulZe?si=n-EDF7K9Rvm9QvJsDR4XjQBandcamp: https://youngcharles.bandcamp.com/