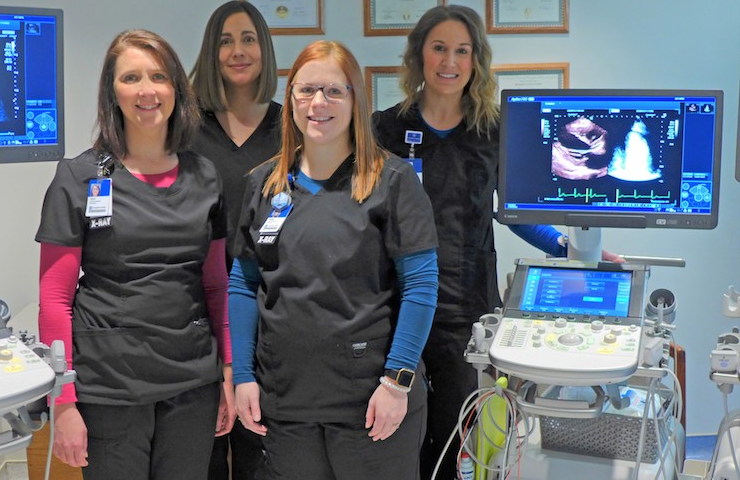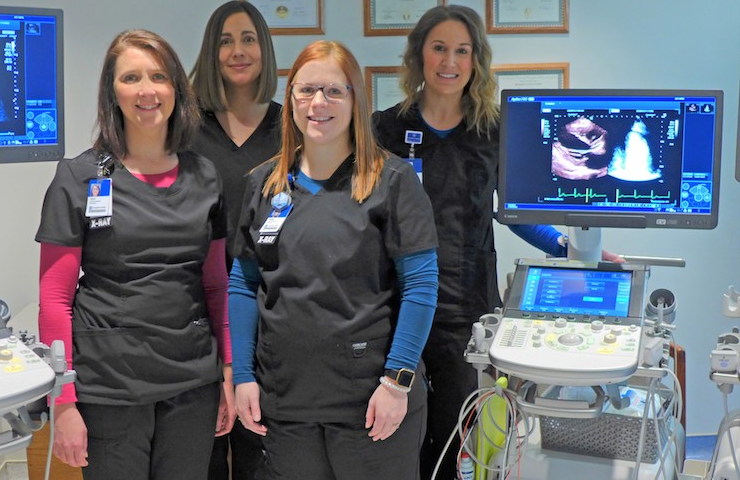 Community donations for the UnityPoint Health® – Grinnell Regional Medical Center (GRMC) Foundation's 2019 Annual Fund Drive totaled over $139,000. The support enabled the purchase of new life-saving medical equipment and safe-patient-handling equipment. The medical center patients experience today is a result of the generous supporters who provided funds to make these purchases possible.
The Foundation's annual fund drive began in the spring of 2019 and ran through December 31, 2019. The impact of local generosity helped GRMC purchase state-of-the-art equipment to handle life-threatening emergencies. New equipment included a portable x-ray system, additional ultrasound machines and a donation from Grinnell College to complete the emergency department with two new trauma carts – specially equipped mobile patient beds. Through GRMC Auxiliary donations a mechanical chest compression-decompression system that benefits cardiac arrest patients, called a LUCAS® device, was purchased.
The new Carestream DRX-Revolution portable x-ray machine has the most advanced image processing in a single platform, resulting in image quality that can take productivity to new levels. "Providing the best care for our patients means having the right equipment readily accessible to staff when needed," says Matt Byrd, RT(N)(CT), CNMT manager of radiology at GMRC. "Our new Carestream DRX-Revolution has many advantages. We now have software that helps the physicians and radiologist verify correct placement of gastric tubes, chest tubes and Peripherally Inserted Central Catheter (PICC) lines."
The new Canon Aplio i700 ultrasound machines give a crisp, defined image with more sound wave penetration into the body to complete exams with fewer follow ups. The color doppler benefits staff to better see blood flow, which helps diagnose multiple types of pathologies, such as breast cancers or pregnancy complications that have certain blood flow patterns. "Our sonography team is thrilled to have this technology in our department," says Terri Nath, RDMS, RVT, sonographer technologist. "Discovering all the new ways we can better serve our patients has been so rewarding! We are grateful to all our generous donors for helping us achieve our goals and better serve our patients."
Donations also supported safe-patient-handling equipment including the new dual-lift Powermatic exam bed and MaxiMove Hoyer lift that reduce the potential for injury for employees and can be used in multiple areas at GRMC to help the most patients. The Foundation received contributions from the Grinnell Elks Lodge for the annual distribution of bike helmets to all area third graders and Grinnell College for new lights for a maternity patient room. The 2019 Employee Giving Campaign purchased seven new patient chairs by donations given from GRMC employees.
"Together, every gift to the Foundation makes a difference for the patients at GRMC," says Dennis Day, Chair of the GRMC Foundation Board of Directors. "We are grateful for the community's loyal support to help maintain quality health care services, equipment and programs at GRMC."
The GRMC Foundation's annual fund drive supports GRMC's mission of improving the health of the people and communities served. All donations may be designated to a specific service, department or program at GRMC. The Foundation also welcomes unrestricted gifts and can expend them as needs arise.
One hundred percent of every dollar donated to the Foundation stays local to benefit the health care programs and needs in the GRMC service area. For additional information about the GRMC Foundation and ways to give, visit unitypoint.org/grinnell/foundation or contact Angelina Ahrens at (641) 236-2079 or angelina.ahrens@unitypoint.org.