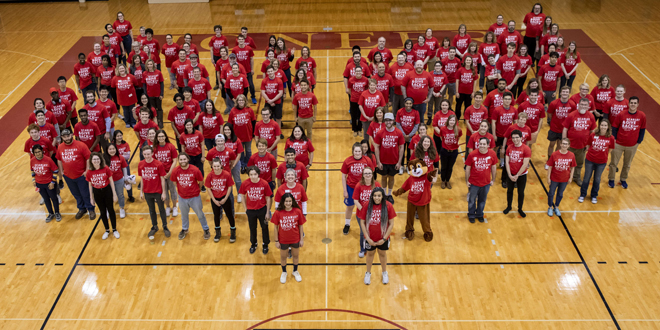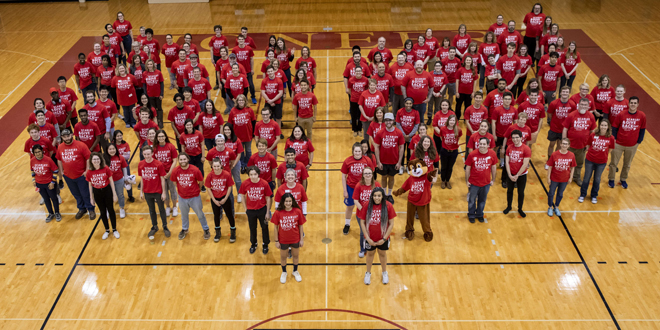 Donors support programs and opportunities for current and future Grinnell students
GRINNELL, Iowa — Grinnell College's 36-hour Scarlet & Give Back Day on April 10-11 raised more than $1 million to support programs and opportunities for current and future Grinnell students.
During the 36-hour giving challenge, a total of 1,964 gift were made. This generosity went even further because an anonymous Grinnell graduate pledged a $2-for-$1 match for every gift up to a total match of $500,000. All of the matching funds will support the new Humanities and Social Studies Center, which is scheduled to be completed in 2020.
"Year five for Scarlet & Give Back Day has been a wonderful display of Grinnellian pride and commitment to supporting our students, programs, faculty, staff and beyond," said Mae Parker, director of annual giving at the college. "We are so grateful to everyone who assisted with this 36-hour challenge, including our Development and Alumni Relations team, but most importantly, our anonymous alum donor who made such a generous challenge possible."
To commemorate the fifth year of Scarlet & Give Back Day, an additional 12 hours were added to the traditional 24-hour event. Several interactive activities also were incorporated into the festivities.
Students, faculty, staff, alumni and community members showed their Grinnell pride by creating a human laurel leaf on Darby Gym Wednesday afternoon. Students also played inflatable games and enjoyed snacks in a campus fair. In addition, many students stopped by for a root-beer study break Wednesday evening and got their photo taken with the Scarlet the Squirrel mascot in a photo booth on Thursday.
Burritos were once again up for grabs in this year's student-giving challenge. Nearly 22 percent of seniors made a gift, winning free Chipotle burritos for everyone in the Class of 2019.
A video teaser calling attention to the mystery of who is behind the Scarlet the squirrel mascot was sent to alumni, faculty, staff and students via social media and email. The only way to reveal Scarlet's true identity was to reach $250,000 in gifts. That milestone was attained late Wednesday night, unlocking a humorous second video revealing that many people in the campus community don the Scarlet costume and play the role of the college's beloved squirrel.
A second challenge was issued Thursday morning by the Grinnell College Board of Trustees. Board members personally pledged gifts of $150,000 if a total of 1,846 gifts were made before the end of Scarlet & Give Back Day at 5 p.m. Thursday. Grinnell reached that milestone just before 4 p.m.
Scarlet & Give Back Day was introduced in 2015 to celebrate Grinnell College through philanthropy. In total, Scarlet & Give Back Day has garnered contributions of $3,689,682.