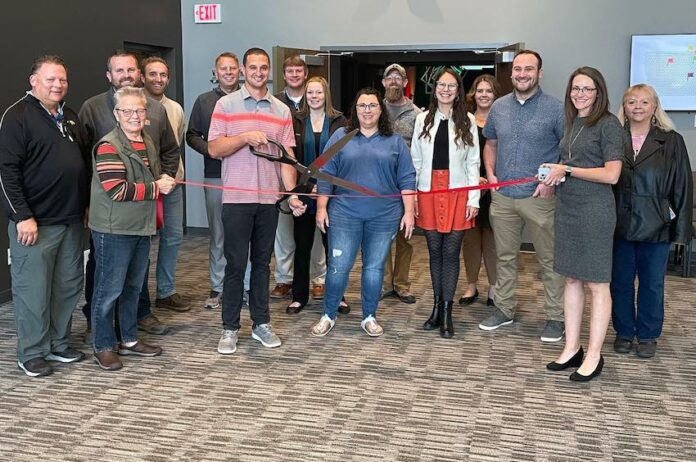 Ambassadors visited
Prairie Lakes Church Grinnell
to check out their new location and celebrate 10 years in Grinnell! Pastor Phil Culhman gave a tour and talked about their space including an update of the sanctuary, the new lobby area and the remodeled rooms for the 0-4 year olds and K-5th graders.
In addition to their 9 & 10:30 AM Sunday services, kids programming, and Wednesday night Student Ministry, they also host a number of community programs. Moms Meet is open to all area moms where they discuss parenting topics over a hot breakfast (childcare provided!) and their Grief Share program meets weekly for 12 weeks to help those navigating loss.
Giving back to the community is an important cornerstone of PLC and their members have two initiatives coming up. Setting The Table is a fundraiser with MICA. Members fill a bag with Thanksgiving meal ingredients and a $25 donation to go to MICA. Last year they donated 70 bags! Their Christmas Store program is also getting ready to start. The congregation is asked to donate new, unwrapped gifts. PLC works with the school district and MICA to identify families in need. Parents are invited to shop the donated items at a 80%+ discount to purchase gifts for the holiday season. Parents receive breakfast and there's a gift wrapping station available. Proceeds from the sale go back into local organizations. Last year they had 35 families participate.
If you're interested in learning more, stop by their new location at 925 East Street or visit their website at
prairielakeschurch.org/gr/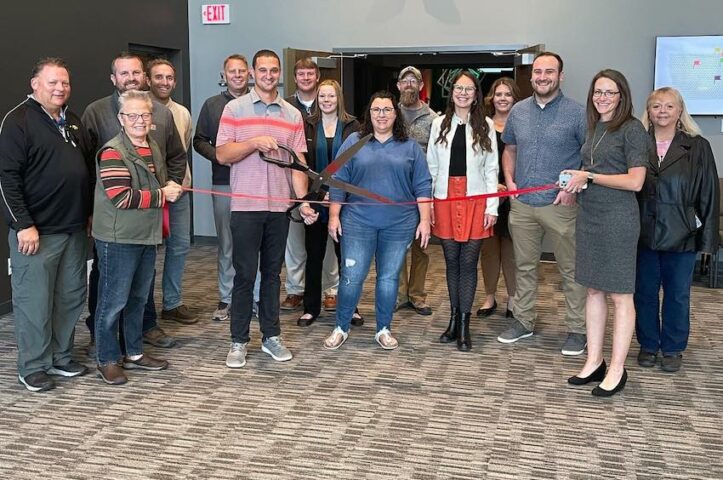 Pictured L-R: Jeff Finch –
Wes Finch Auto Plaza
, Fran Conn, Charlie Isaacs –
Theisen's
, Matt Moyer – Bayer Crop Science, Shane Hart –
Grinnell College Golf Course
, Phil Culham – Prairie Lakes Church, Trent Arment –
MCG – Mahaska Communication Group
, Ashley Symbol –
Lincoln Savings Bank
, Kori Hockmuth – Prairie Lakes Church, Doug Schafer –
Blue n Gold Merchant Services
, Josie Noland – Prairie Lakes Church, Lindsey Altenhofen –
Grinnell United Church of Christ
, Will Bentley – Prairie Lakes Church, Rachael Kinnick – Grinnell Chamber, Cassie Wherry –
Pioneer Bookshop, Grinnell College