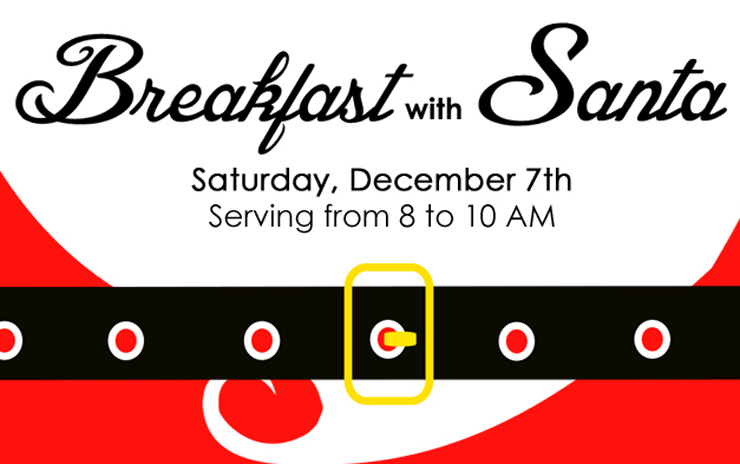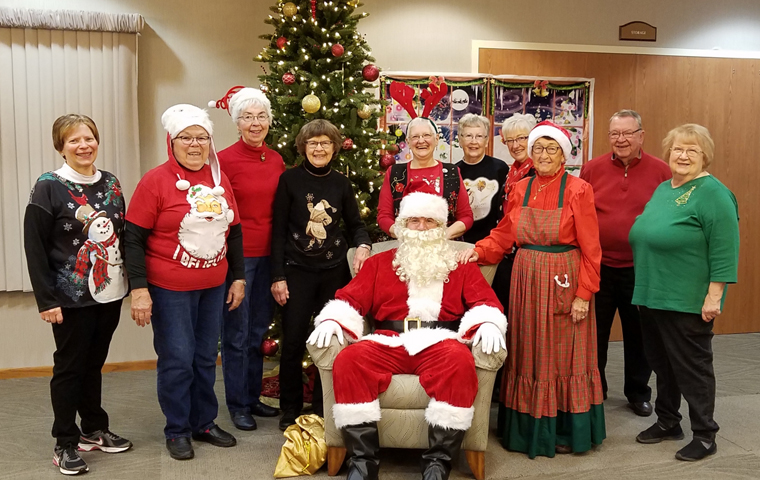 (Grinnell, IA – November 15, 2019) The St. Francis Manor Foundation invites the public to enjoy "Breakfast with Santa" on Saturday, December 7th. All-you-can-eat pancakes (plain, blueberry, and chocolate chip) with butter and maple syrup, sausage links, orange juice, milk and coffee will be served between 8 and 10 AM in the St. Francis Manor Social Center located off St. Francis Drive north of 4th Avenue. All ages are also invited to have their photos taken with Santa or his elves who help serve the breakfast.
Freewill donations received for the breakfast will help fund the purchase of a new handicapped accessible van for transporting residents of St. Francis Manor, Seeland Park and the Hammond Center to
in-town and out-of-town appointments. "We currently rely on one van that is well past its prime and another with escalating mileage," explains Barb Baker, Chair of the St. Francis Manor Foundation. "With the additional transportation needs of our Hammond Center tenants, as well as the increasing number of medical appointments in Des Moines and Iowa City, acquiring a third handicapped accessible van has become a priority."
For more information about this event or St. Francis Manor's Life Plan Community, visit www.stfrancismanor.com or call (641) 236-7592.