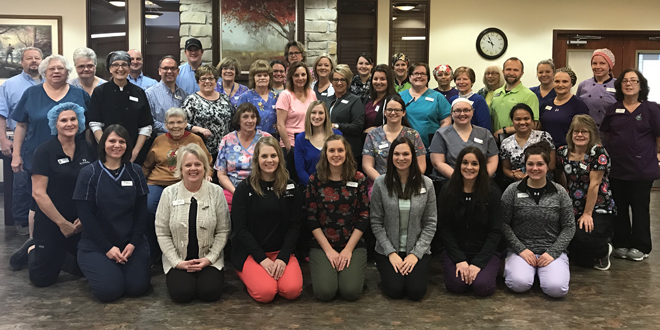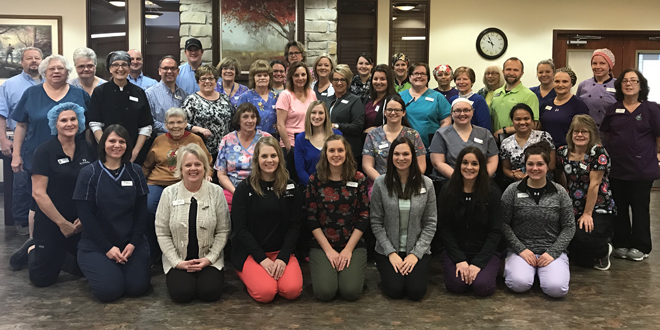 (Grinnell, IA – December 11, 2018) U.S. News & World Report has identified St. Francis Manor as one of the Best Nursing Homes for 2018-19 with an Overall Rating of "High Performing" for the second consecutive year. As the global authority in healthcare rankings, U.S. News & World Report has awarded this designation to St. Francis Manor based upon its nurse staffing levels, medical quality measures and state-conducted health inspections. Outof a total of 439 Iowa nursing homes, only 80 are rated as top performing for 2018-19.
"We wish to thank all of our staff for their dedication to maintaining high standards and providing quality service to our residents. This recognition is due to a great team effort under the leadership of Director of Nursing Morgan Beck and Administrator/RN Tiffany Criswell," said Executive Administrator Dion Schrack. "Credit also goes to the volunteer board members of St. Francis Manor for always putting the residents first and allowing us to prioritize financial resources so that we can attract and maintain excellent staff members and avoid using temporary agency staff. This is a great achievement in a very tight labor market."
U.S. News & World Report has released its updated Nursing Home Finder (http://health.usnews.com/best-nursing-homes) which offers comprehensive information about care, safety, health inspections, staffing and more for nearly every nursing home in the country. With this tool, individuals can easily conduct a customized search for a highly rated nursing home by location, distance, size, and Medicare/Medicaid coverage.
"We appreciate the community's support and the opportunity to be of service to those who may be going through one of the most difficult times in their lives with having a loved one in a nursing facility," said Dion. "We look forward to expanding our services to Grinnell and the greater Poweshiek County area with the upcoming opening of the Hammond Center for Assisted Living."
For more information about St. Francis Manor, visit www.stfrancismanor.comor call (641) 236-7592.