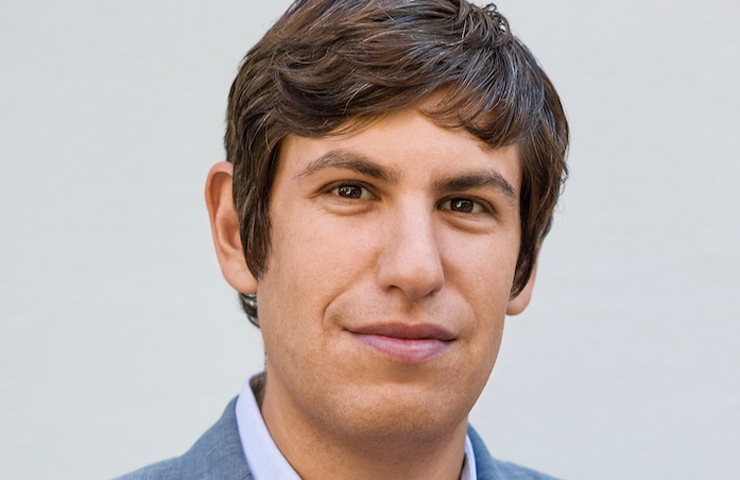 Grinnell College symposium to explore 'The Tyranny of Data'
Sept. 9–12 event will explore power relationships in our data-heavy world
GRINNELL, Iowa — ​Grinnell College will host a symposium about "The Tyranny of Data" Sept. 9–12 as part of the Rosenfield Program in Public Affairs, International Relations and Human Rights.
Experts from across the country will talk about the power relationships inherent in our data-heavy world, including those that appear obvious and those that lurk beneath the surface. The symposium, which is free and open to the public, reflects Grinnell College's commitment to exploring important issues of purpose, responsibility and justice on campus and beyond.
All symposium events will take place in Room 101 of the Joe Rosenfield '25 Center, 1115 Eighth Ave., Grinnell. Opening the symposium at 7:30 p.m. Monday, Sept. 9, will be Dipayan Ghosh, who will give a talk about "Digital Deceit."
Ghosh worked on global privacy and public policy issues at Facebook and served as a technology and economic policy adviser to the Obama administration. His book, "Terms of Disservice: How Silicon Valley is Destructive by Design," will be published Nov. 5. A co-director of the Platform Accountability Project and a fellow at the Shorenstein Center on Media, Politics and Public Policy at the Harvard Kennedy School, Ghosh conducts research about digital privacy, artificial intelligence and civil rights.
Additional speakers at the symposium will be:
John Pomfret, former Beijing bureau chief of The Washington Post and author of two books about America and China, will talk about "China's Social Credit System: Orwell or Not?" His talk will begin at 4 p.m. Tuesday, Sept. 10.
Jennifer Musto, assistant professor in the Department of Women's and Gender Studies at Wellesley College and author of a book about technology and sex trafficking, will speak at 7:30 p.m. Tuesday, Sept. 10. She will discuss "Technology, Anti-Trafficking and Carceral-Surveillance Assemblages."
Lilly Ryan, a software security analyst, will speak about "How to Disappear Completely: The Efficacy and Evolution of Facial Recognition Technology" at 7:30 p.m. Wednesday, Sept. 11.
Ari Berman, author, senior reporter at Mother Jones magazine and reporting fellow at Type Media Center, will give the Grinnell College Scholars' Convocation lecture at 11 a.m. Thursday, Sept. 12. He is the author of "Give Us the Ballot: The Modern Struggle for Voting Rights in America." His lecture, which is part of the symposium, will focus on "Why Census Data Matters for Democracy."
Sean Forman, a 1994 Grinnell graduate and founder and president of Sports Reference LLC, will discuss "The Death of Intangibles: How Sports Are Measuring the Previously Unmeasurable." This event, which will conclude the symposium, will begin at 4 p.m. on Thursday, Sept. 12.
SPONSORS:
Grinnell College's Rosenfield Program and three co-sponsors: the Chrystal Fund, the Data Analysis and Social Inquiry Lab (DASIL) and the Center for Careers, Life and Service.
DETAILS:
Grinnell College welcomes the participation of people with disabilities. Room 101 in the Rosenfield Center is equipped with an induction hearing loop system which enables individuals with hearing aids set to t-coil to hear the program. Information about parking and accessibility is available on the college's website: www.grinnell.edu. Accommodation requests may be made to Conference Operations at 641-269-3235 or calendar@grinnell.edu.
Minors under the age 18 need to be accompanied by an adult. Grinnell College is not responsible for supervision of minors on campus.