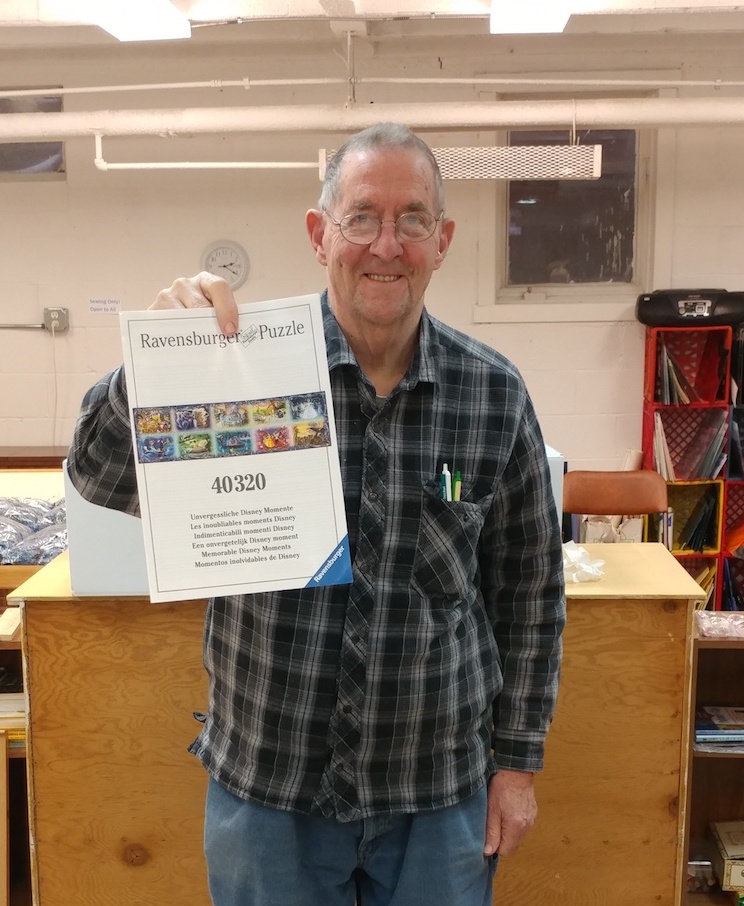 You may recall that Mayflower Community resident, John Noer, acquired a 40,000-piece puzzle last February. The 6' x 22' Ravensburger stumper was delivered to the Mayflower Edwards building in a 3' x 1' box containing 10 pouches of puzzle pieces. Each pouch was the makings of one vivid Disney scene and characters.
To date, John has finished two of the scenes, each containing about 4,000 pieces. Working in Mayflower's Basement Craft Room on two side-by-side six-foot tables, John scoops up pieces with a big spoon and spreads them out by color and edge shape.
Currently, John is working on a Lion King portrait. The photos show this portion in process. Only seven and a half frames to go!