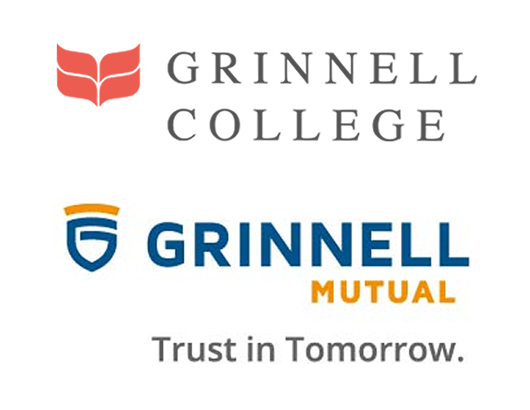 Grinnell, Iowa — The Grinnell Mutual Group (GMG) Foundation and Grinnell College, two of the largest employers in Poweshiek County, Iowa, have joined forces with other community groups to provide funding for both immediate and post-COVID-19 pandemic needs in the area.
"Our company's core values have always included a commitment to serve the community we call home, and the pandemic has made that commitment even more important and urgent," said Jeff Menary, president and CEO of Grinnell Mutual. "We intend to do our part to help the city of Grinnell and Poweshiek County get through this economic and humanitarian crisis and hope that our partnership with Grinnell College and other area foundations and nonprofits can be an example of community spirit that will encourage philanthropy at every level."
Together the GMG Foundation and Grinnell College are donating nearly $100,000 to four area resources.
Grinnell Regional Medical Center: For a newly established COVID-19 Healthcare Heroes fund so doctors, nurses, and other healthcare workers have the resources they need to meet the challenges of COVID-19; managed by the hospital's foundation
Non-profit Emergency Relief Fund: A new county-wide fund for anticipated needs by both private and public nonprofit entities to continue operations through the crisis; managed by the Greater Poweshiek Community Foundation
Local Foods Coalition: To provide access to food and other resources for those experiencing persistent or sudden financial challenges during the COVID-19 pandemic; managed by the Claude and Dolly Ahrens Foundation and Local Foods Connection
Area schools: The newly created Internet Access for Families in Need fund to provide access to Internet for students without so they can continue classwork; managed by the Grinnell-Newburg School Foundation
In addition, Grinnell Mutual and Grinnell College have already contributed $50,000 to the Small Business Emergency Fund, managed by the Grinnell Area Chamber of Commerce.
"Grinnellians have shown incredible patience, perseverance, dedication, and generous humanity to help each other get through this difficult time," said Raynard Kington, Grinnell College president. "Grinnell College is proud to continue our partnership with Grinnell Mutual to support the many individuals and organizations who have rallied to meet a range of emergent community needs. As we live through this 'new normal,' these efforts reflect Grinnellians' spirit of working together, even when we're forced to be apart."
About Grinnell Mutual
Grinnell Mutual, in business since 1909, is the 110th-largest property casualty insurance company in the United States and the largest primary reinsurer of farm mutual companies in North America. Its products are available in 19 states.
About Grinnell College
Grinnell College, a private liberal arts college in Iowa founded in 1846, provides individually advised learning for intellectually engaged students to produce graduates who are prepared to navigate the world's complexities and responsibly contribute to the common good. Grinnell enrolls 1,700 students from around the world, who earn B.A. degrees in a range of disciplines across the humanities, arts, and sciences. Grinnell's rigorous academic program and campus life emphasize excellence in education through free inquiry and the open exchange of ideas, a diverse community, and social responsibility and action. More information about Grinnell College is available at www.grinnell.edu.