Anne F. Harris, with over 20 years of experience in higher education, will join Grinnell in July 2019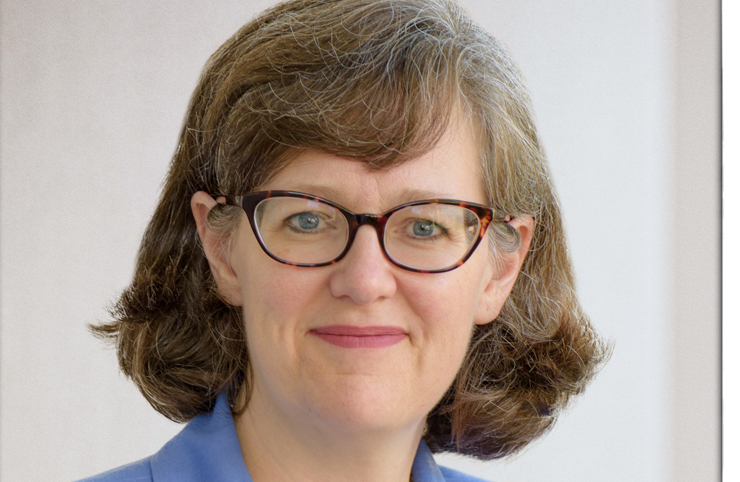 GRINNELL, Iowa – Anne F. Harris has been appointed vice president for academic affairs and dean of Grinnell College. Harris currently serves as a professor and vice president for academic affairs at DePauw University in Greencastle, Indiana. She will begin work at Grinnell on July 1, 2019.
Prior to assuming her current leadership role, Harris held numerous faculty and administrative appointments over more than 20 years at DePauw. Her work has been marked by leadership in the areas of diversity and inclusion, academic program and community development and financial stewardship and fundraising.
"Anne brings a stellar record of pedagogy, research and administrative experience that will help advance our strategic priority as a learning liberal arts college providing a highly effective and distinctive education," Grinnell College President Raynard S. Kington said. "I look forward to the leadership and vision she will bring to her role as vice president for academic affairs and dean of the college."
As dean of the college, Harris will serve as chief academic officer, ensuring that faculty have the support and resources they need to do their work of providing an education in the liberal arts through free inquiry and the open exchange of ideas.
"I am honored to contribute my energies to the endeavors and excellence of Grinnell College," Harris said. "Its commitment to engage the academic distinction and intellectual inquiry of its renowned liberal arts education with contemporary and enduring questions is exciting and meaningful, and I have been inspired to see the college's mission lived fully by its constituencies. I very much look forward to collaborating with colleagues throughout the institution in fostering all that Grinnell College brings to a global society."
Harris' work at DePauw focused largely on nurturing initiatives, developing new relationships and creating key partnerships. Among her accomplishments, Harris has: – Initiated faculty development plans for inclusive excellence and led conversations about belonging, identity, curriculum and pedagogy within a liberal arts mission based on relationships. – Co-organized annual faculty workshops on race, dialogue and community building. – Assisted a team that secured a Howard Hughes Medical Institute grant for inclusive excellence in STEM. – Supported and cohered co-curricular centers at DePauw dedicated to media, management and entrepreneurship, technology, ethics, community engagement, creativity and diversity and inclusion through the creation of a Centers Council and programming connecting students to co-curricular opportunities. – Worked with the development team to secure endowed professorships, student off-campus study grants and funding for an office of undergraduate research and library support.
Harris holds a bachelor's degree in art history and classical languages from Agnes Scott College, where she earned Phi Beta Kappa honors. She received her master's and doctoral degrees in art history from the University of Chicago. A prolific researcher and author, she has published numerous articles, and juried and invited papers. She is a co-author of three articles, and a textbook of medieval art history coming out in 2019.