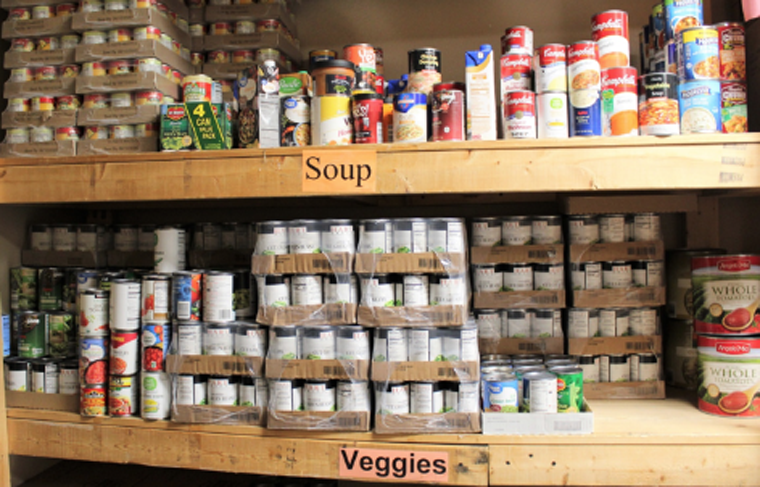 November 27, 2019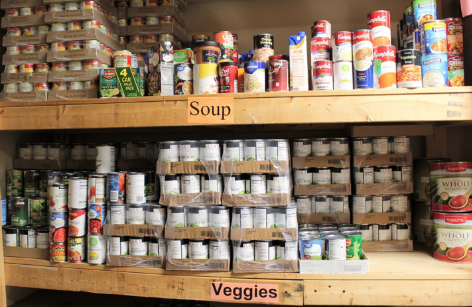 By Michael McAllister
Thanksgiving and food. The two are inextricably bound in the American psyche. While the holiday focuses attention on traditional recipes and family fellowship, it also heightens awareness of people for whom food security is not always an everyday assurance.
Fortunately for people in and close to Grinnell, several organizations and initiatives work year-round to combat hunger and food insecurity.
"Grinnell is a really giving community," states Esther Gierman, and, as Family Development Partnership Manager for Mid-Iowa Community Action (MICA), she is in a position to know.
MICA's mission as listed on its website is to provide "opportunities for people in vulnerable situations." The organization is private, nonprofit, and has been serving central Iowa since 1965.
The organization's scope of services is broad, encompassing programs such as Head Start and WIC (Women, Infants, and Children). MICA also works with family development, low-income energy assistance, health care, and food distribution.
At the Grinnell location at 609-611 Fourth Avenue, the food pantry is a busy spot—both incoming and outgoing. Often, Gierman reports, the food pantry is the first contact that the agency might have with a client. Not only can the pantry satisfy an immediate need, but also it can open opportunities to refer the client to other services that might be beneficial.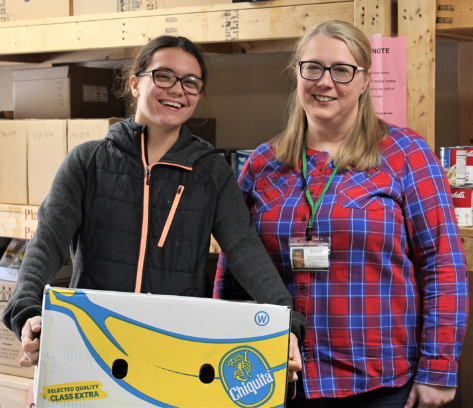 Volunteer Sarah Beisner, of Grinnell College (left) and Esther Gierman, MICA's Family Development Partnership Manager, on a Thursday delivery day.
MICA's food pantry in Grinnell is called a choice pantry. Gierman explains, "Our clients can come in, and they get to walk through our pantry and select the items that they want to take. There's a limit based on family size for each…type of item." Volunteers are on hand to assist clients with selection, with bagging, and with carrying if necessary. Volunteers are "super, super vital to the running of the pantry," Gierman states.
When specific needs occur, a call to the community will yield immediate results. Gierman references a time last summer when she initiated a request, and "the people just Amazoned … boxes of vegetables" to take care of the deficiency.
At other times, people wanting to donate to the organization ask if it's better to give food or to give money.
Gierman points out that each type of contribution comes with advantages. Food can be available immediately, which satisfies short-term requirements. Money, on the other hand, can be used to purchase items not usually donated, and because MICA buys from the Northeast Iowa Food Bank, dollars stretch further than they otherwise might. A weekly delivery from the food bank can consist of produce, frozen meat, and milk. Deliveries are based on orders from Grinnell's MICA location.
While the Grinnell location is meant to serve Poweshiek County, residents of other counties are served when necessary. "Basically," Gierman states, "if someone comes in and says they need food, we're going to give them food."
To fully participate in services, people are asked to complete a form or two and to self-verify that they fall within income guidelines.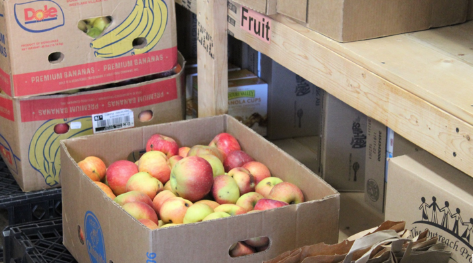 MICA also serves as a distribution site for other food-assistance programs. For example, the Food Recovery Network distributes excess food prepared at Grinnell College, and MICA is one pickup point. Food is also donated directly by area businesses such as Hy-Vee, Kum and Go, and Walmart. During the summer months, when garden produce is plentiful, growers often bring surplus food to the pantry.
When food assistance goes beyond what Grinnell's MICA location can provide, the agency refers clients to other programs, such as SNAP (Supplemental Nutrition Assistance Program), and assists with form completion, faxing – learn about it from eGoldFax, phone interviewing, and so on—without charge.
That MICA's food pantry is only one area initiative dealing with food insecurity—that there are several others such as individual church programs, community meals, Tiger Packs, the Food Recovery Network, school lunches at reduced cost, SNAP, and so on—emphasizes the degree of need.
Gierman reports that the need for food assistance programs in the area has remained constant during her time with MICA. She notes that the problem can follow from one generation to another. Providing food solves an immediate problem, but complicated causes like low income and lack of transportation need to be addressed also.
Meanwhile, MICA will provide Thanksgiving food for 65 clients who have signed up for the service. Prairie Lakes Church is a partner in the project. A similar program is planned for Christmas.
To contact Grinnell's MICA location to ask questions, to donate, or to volunteer, call 641-236-3923.