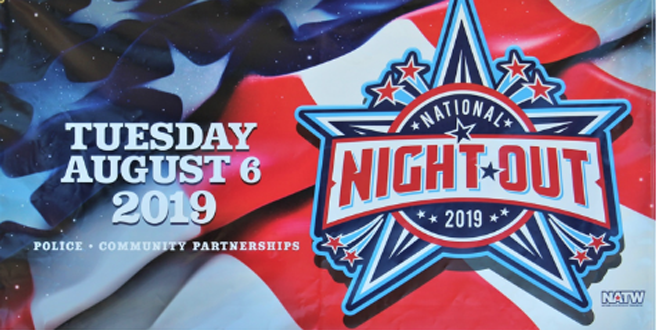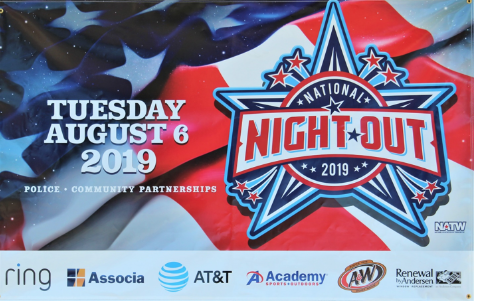 By Michael McAllister
Grinnell's version of National Night Out drew the public to Central Park Tuesday evening for a time of connection to neighbors, police officers, firefighters, and first responders. It was the 16thyear that Grinnell observed the event, which, in 1984, grew out of a movement called National Town Watch.
There was much to enjoy.
Grinnell Optimists served ice cream and root beer. Lively DJ music infused the park. Grinnell school principals took their turns in a dunk tank. Food trucks sold tacos, BBQ, and ice cream. And people of all ages—not to mention a dog or two—mingled.
Perfect weather was a plus.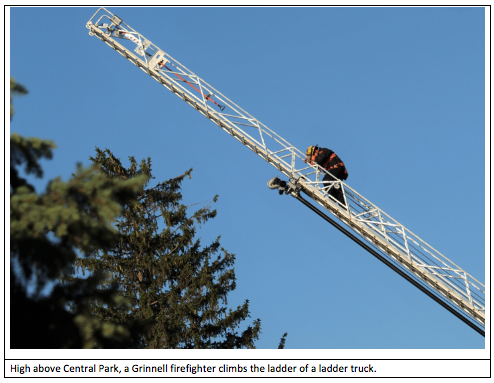 At times in the past, and during Central Park's renovation, National Night Out was divided among Grinnell's neighborhood parks. This year Central Park was the sole location.
The Ice cream was gone in about an hour—attesting not to poor planning (after all, the Optimists have handled the event a time or two), but to an eager group of residents and the general success of the event.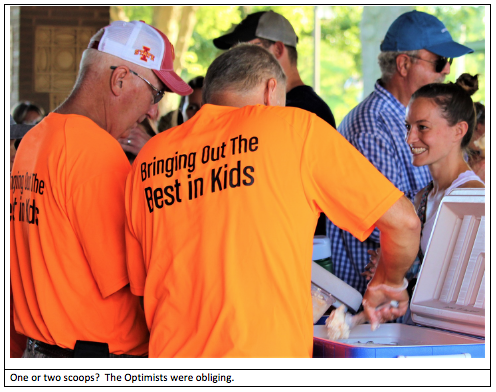 National Night Out is one of several events Grinnell Optimists sponsor during the year. Among them are Backpacks for Kids and the annual Grinnell Fly-In breakfast at the airport.
One of the club's charitable projects is providing gas cards to the parents of children who must be hospitalized some distance from Grinnell.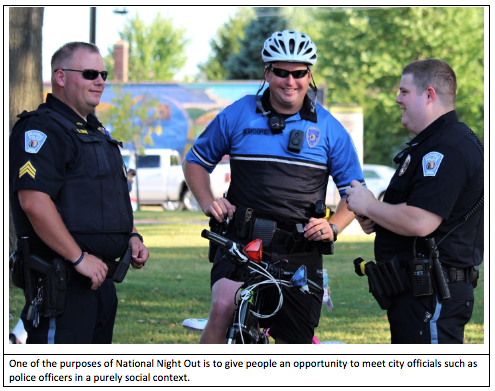 National Night Out is usually held the first Tuesday of August. (Some locations choose the first Tuesday of October.) The official website states that the event "triumphs over a culture that isolates us from each other" and that it "allows us to rediscover our own communities."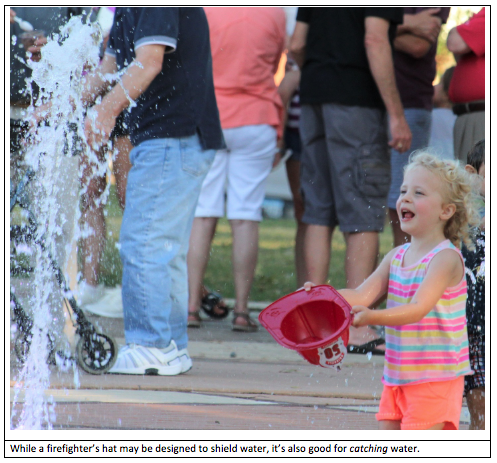 The original version of National Night Out, according to Wikipedia, involved people turning on their porch lights and sitting outside. In this manner, residents reclaimed their neighborhoods and set about combating crime.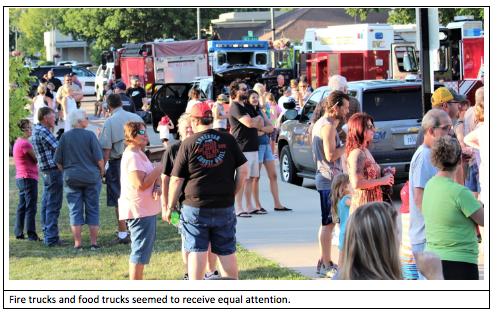 National Night Out has evolved in various ways and may differ among communities according to specific needs, but the general purpose remains the same: bringing people together. And in Grinnell, it did.