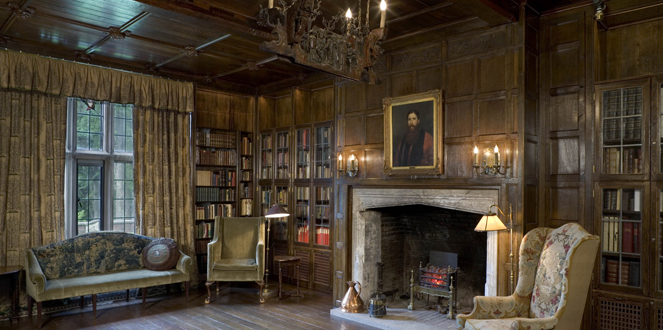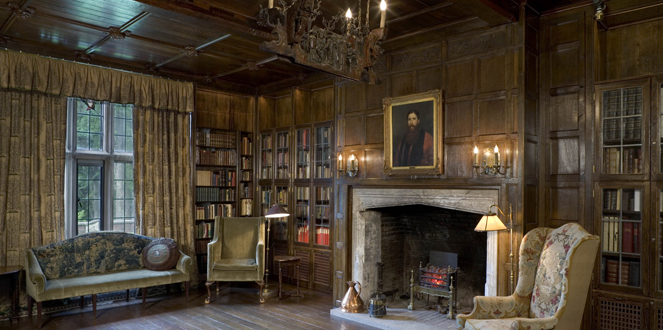 Grinnell intends to preserve the collection, make it accessible to researchers and the public
GRINNELL, Iowa — Grinnell College has preliminarily agreed to acquire the Des Moines Salisbury House's library collection of rare books including first-editions and historic documents. The parties are working toward a definitive purchase agreement and anticipate completing the acquisition by mid-summer.
"The college is interested in investing in this treasured Iowa resource to keep it intact within the state and to make it more accessible to researchers, faculty, students and the general public," said Mark Christel, Grinnell College's Samuel R. and Marie-Louise Rosenthal Librarian.
The Salisbury House library collection contains approximately 2,500 books and 2,000 documents. This remarkable and rare collection includes:
William Shakespeare's Second Folio, a 1632 collection of his plays;
A 1492 letter from King Ferdinand II of Aragon, calling for the raising of an armada to fight the Barbary pirates;
A leaf from the original printing of the Gutenberg Bible in 1455;
Three medieval illuminated Books of Hours from the 14th and 15th centuries;
Signed books and documents by Abraham Lincoln, Charles Dickens, Mark Twain, John Singer Sargent, Walt Whitman and many other renowned individuals;
Galley proofs of "Tales Told of Shem and Shaun," a precursor to "Finnegan's Wake," with handwritten edits by James Joyce; and
Correspondence between Salisbury House owner and builder Carl Weeks and prominent authors such as D.H. Lawrence and Ernest Hemingway.
"This is an extraordinary collection that would allow our faculty to incorporate new and exciting resources into their teaching and their support of student research," said Michael Latham, vice president of academic affairs and dean of the college. "It also would enable students to conduct deep research, working with primary sources connected to an array of the world's most prominent literary and cultural figures."
The collection fits well with Grinnell College's current library holdings, which include strong collections from the 15th to 17th centuries and mid- to late-18th to mid-20th centuries, thanks to generous donors George Pinne and Peter Ridgway Jordan. The Salisbury House collection would enhance the college's collection from those time periods and would greatly strengthen holdings from other eras.

"The foundation has been very thoughtful in its intentions and is very confident that Grinnell College will be a good steward for the collection, providing care, access, and scholarship at the highest levels of professionalism," said Kit Curran, Salisbury House Foundation executive director. "It is important to our Board that the collection remain intact, preserved, interpreted, and shared. Digitization of these delicate books and documents has the potential to change the way scholars look at notable authors from the 19th and 20th centuries. The library, which is the least accessible part of our collection, deserves to be studied and made more readily available to the public."
"Lastly," she added, "we are doing the right thing for the long-term sustainability of the house and grounds. This is a win for Salisbury House, Grinnell College and the State of Iowa."