A Labor of Love…The Candyland Station Staff Served the Grinnell Community in an Art Deco, Retro Soda Fountain – Ice Cream, 50's Diner Atmosphere.
Update on the Candyland Station…Shortly after this article was written Roberta See and her family closed the Candyland station at the end of August 2019 and is for sale. This is an opportunity for a new owner to become involved with a going business, one that is popular with the Grinnell community, downtown business business owners and staff, Grinnell College and out of towners for lunch and supper. It has many opportunities for the development of an increased revenue flow in addition to those already in place. This location has one of the highest drive by traffic counts in Grinnell with some 8,700 vehicles passing by daily. For more information about this special business and details contact…Tammy Kriegel at Patriot Realty 641-236-1292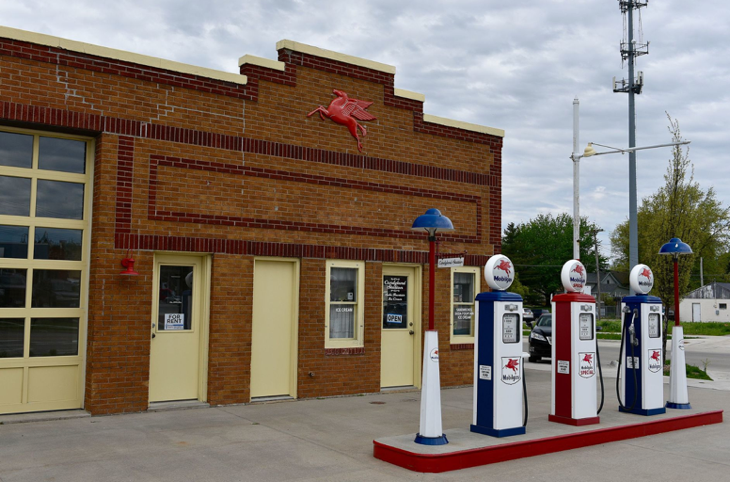 A collection of local history in Grinnell within the Candyland Station has been an attraction since its inception but was really established to serve the community with a labor of love preserving a local ice cream shop – eatery, the Candyland.
In 1954 the Cunningham Drug building was burned to the ground. This location was a double front where the Candyland was located. Cunningham Drug rebuilt a double store front that caused the demise of the the ice cream shop/eatery but the new drug store fountain continued to honor the memory with a very special sundae called the Candyland. It consisted of ice-cream of course and a very special concoction of marshmallow topping smothered with red skin peanuts.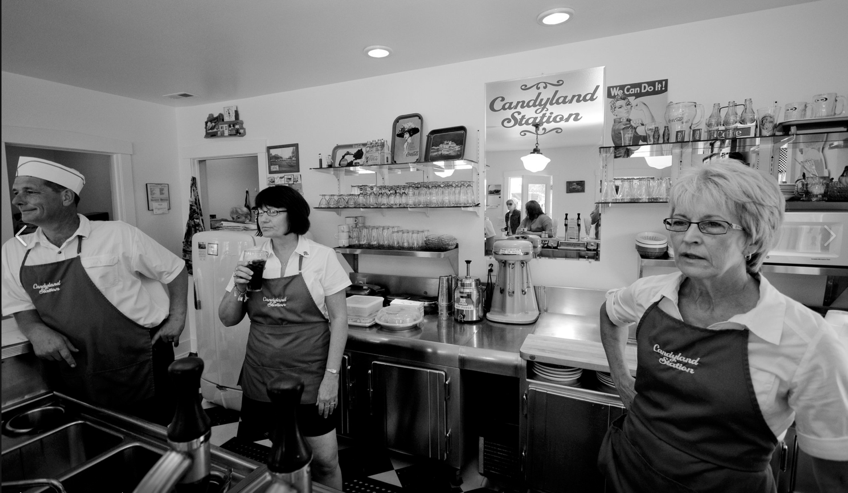 When the Cunningham Drug was sold the soda fountain was purchased and repurposed in the old Pioneer Oil Company at fourth and Main in downtown Grinnell. The Roberta See family consisting of Doug her husband, Tammy, Dwane (Tammy's husband) and Shelly founded the Candyland Station at that location. The old gas station is owned and has been restored by Dick Knapp of the Gaithersburg, MD area. Dick is a Grinnell College graduate and owns and has repurposed several other downtown buildings. Dick along with other interests is an advocate of the downtown Grinnell area.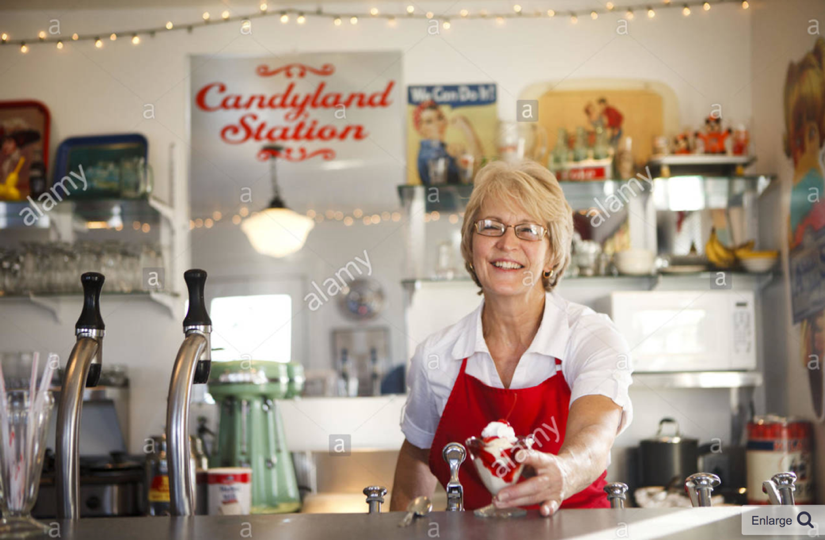 The Candyland Station, with a retro 50's ambiance has a warm and friendly feel aesthetically and is staffed by well trained personnel that have have the customer as their first concern. Fast and courteous service is paramount. The menu resembles that of the Cunningham Drug fountain that was popular with the downtown community and shoppers for years. Roberta features daily specials that have a connection to restaurants of the past in name and in taste that are popular with her regulars and visitors. Fountain beverages such as flavored Coca Colas, green rivers, root beer are a feature. She also serves gourmet ice cream that compliments all of the ice cream sundaes and other ice cream features.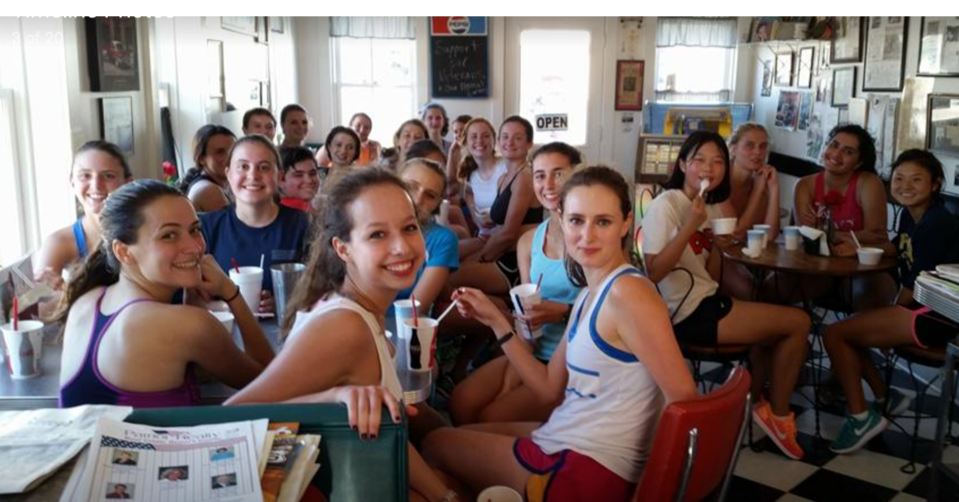 Popular with the Candyland Station are warm weather car rallies that gather around the station and receptions, birthday parties, social events and is available for other occasions by reservation.
Located at the south west corner of 4th Avenue and Hiway 146 in Grinnell is one of the highest traffic counts in Grinnell with some 8,700 vehicles passing this location daily and within walking distance of all downtown businesses and services for employees and staff members.