Homepage Slider
Wes Finch Auto Plaza Awards $1,000 Donation to the Grinnell Skate/BMX Project!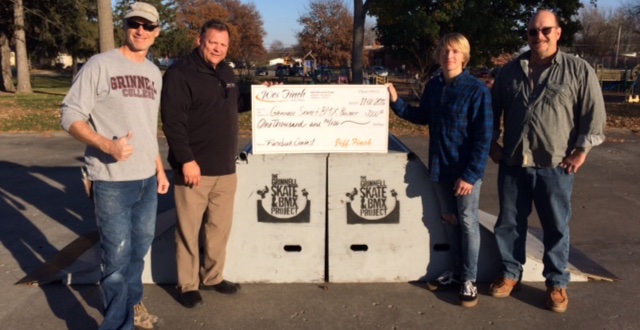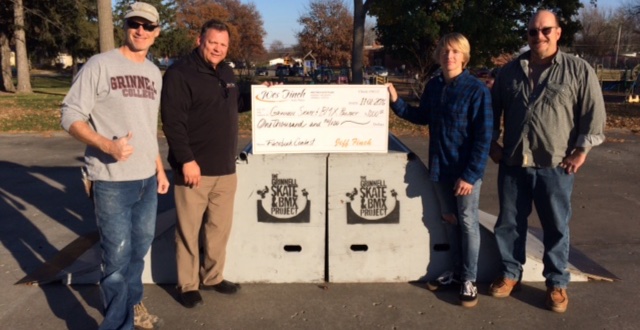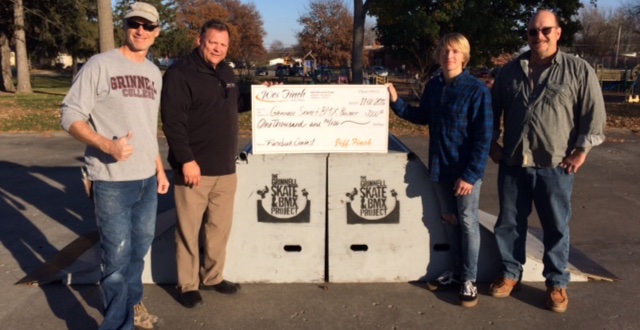 Wes Finch Auto Plaza Awards $1,000 Donation to the Grinnell Skate/BMX Project!
GRINNELL, IOWA (November 17, 2016) – Wes Finch Auto Plaza is kicking off the season of giving by donating $1,000 to the Grinnell Skate/BMX Project through their Facebook Charity Campaign! Voting took place October 1st through October 31st, and the winner was announced on November 1st. Grinnell Skate/BMX Project did a fantastic job engaging their Facebook followers, winning with an impressive amount of votes all month long.
The Grinnell Skate/BMX Project is working to build a safe place for BMX riders, skateboarders, roller-bladers, and roller-skaters in Grinnell to show their talents and hang out. The Bailey Park ramps were removed because they were old and had become a safety hazard. A group of young BMX riders and skaters have been working with Imagine Grinnell and the City parks board to raise money to build a state-of-the-art, permanent concrete skate park.
The Facebook Charity Contest sponsored by Wes Finch Auto Plaza is a way to increase involvement in our community, as well as to support local organizations that provide valuable services. The contest has continued for over three years, and Wes Finch has now donated about $10,000 to local, worthwhile nonprofits and charitable entities. The month long contest between approximately 15-17 local entities, and area residents were encouraged to "like" one of the eligible organizations listed on the Wes Finch Auto Plaza Facebook page. At the end of the voting period, the organization with the most votes ("likes") received the $1,000 donation.
Wes Finch Auto Plaza plans on hosting another round of the Facebook Charity Contest in January. Community-focused organizations interested in participating should email wesfinchautoplaza@gmail.com with their contact information. The contest runs every 3-4 months.
Wes Finch Auto Plaza is a locally owned Chevrolet, Buick, GMC, Chrysler, Dodge, Jeep, RAM dealer located in Grinnell, Iowa. Wes Finch Auto Plaza is proud to be the home of the Warranty Forever! True Peace of Mind Forever on New and Pre-owned vehicles! more information visit http://www.wesfinch.com/.