SE•ED
Updates on the Zone of Confluence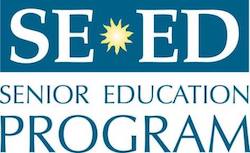 Working with the City of Grinnell and private investors, Grinnell College strives to bring economic and social vitality to downtown Grinnell. One initiative involves developing the Zone of Confluence – the neighborhood located between the Grinnell College campus and downtown Grinnell. Learn about this initiative with John Kalkbrenner, Grinnell College's assistant vice president for Auxiliary Services and Economic Development, on Monday, Oct. 30, at the Grinnell Regional Medical Center Senior Education Program.
Kalkbrenner will present the sequence of events that led up to the college deciding to develop this neighborhood in Grinnell, what has been accomplished so far, and what might be in store for the future.
Kalkbrenner has been very involved in planning activities for the Zone as well having other leadership responsibilities at the college. Prior to joining Grinnell College, Kalkbrenner served as Director at Yale University and Chief Information Officer at the University of Hartford. He moved from Connecticut to Grinnell in 1999.
The Senior Education program is held each Monday at 10 a.m. in the Drake Community Library, with refreshments beginning at 9:30 a.m. This program is free and open to the public.
Parking is available at the Drake Community Library, along Park Street, on Fifth Avenue, and in the First Presbyterian Church parking lot. Seniors needing transportation or special accommodations may call GRMC's communications and development office at 641-236-2590 by the Thursday before the program.