Grinnell News
Tigersharks Swim In GISL State Meet Saturday March 5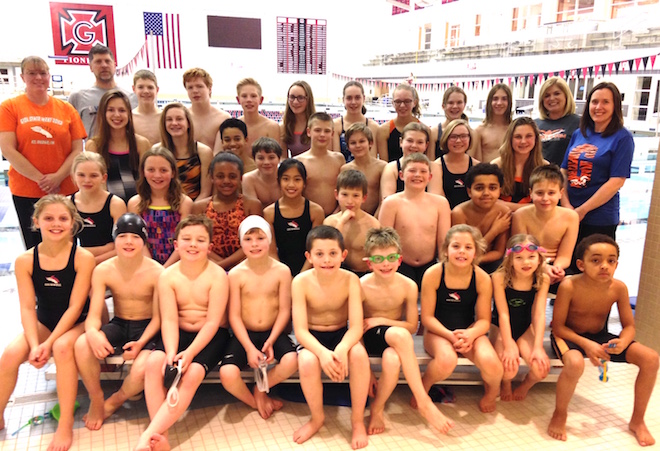 42 swimmers from the Grinnell Tigersharks Swim Team have qualified for the 2016 Greater Iowa Swim League State Meet which will be held on Saturday, March 5th, 2016 at Grinnell College Bear Center Natatorium.  The Tigersharks season started in November of 2015 with over 80 swimmers practicing two to three times a week at the Grinnell College Pool.  The team competed in eight meets around the area including:  Brooklyn, Knoxville, Carroll, Perry, and in Grinnell.  Swimmers had to qualify at one of these eight meets during the season for the state meet.  This year the qualifications times were quite a bit faster over last year but yet the talent and strength of this team is again sending a large team to the meet.
"I am thrilled with the numbers and talent we have on this team right now.  The success of the team is also due to dedicated parents and coaches.  Many, many thanks to Coach Natalie Pavey, Mindy Sieck, Joe Zimsen, Matt Miller, Sydney Anderson, Sydney Green, Jessica Neeley, Kayli Mackin, and Alex Smith for all of their hard work and their fantastic coaching techniques that have turned this team into a team of efficient, talented swimmers," declares Coach Sarah Smith.
At the state meet, each team can nominate a male swimmer, female swimmer, and a coach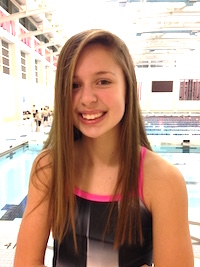 to be part of the GISL State meet All Star team.  This year the Tigersharks have nominated Hannah Behrens, Averey Knobloch and the five GHS-BGM Girls Swim Team members that coached the Tigersharks this season.  Those coaches are Sydney Anderson, Sydney Green, Jessica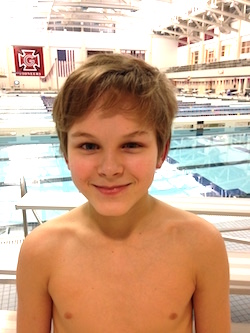 Neeley, Kayli Mackin, and Alex Smith.  The GISL State Meet All Star team is made of individuals nominated from each team in the GISL league who show the following characteristics: positive leadership, personal integrity, volunteerism (both with team and community) and sportsmanship.  All nominations will be recognized during the state meet and given a medal for their accomplishments.
The GISL state meet will host teams from Brooklyn, Carroll, Clarinda, Denison, Emmetsburg, Estherville, Grinnell, Knoxville, Manning, Newton, Ottumwa, Pella and Perry.  Approximately 360 swimmers will participate at this meet on Saturday, March 5th.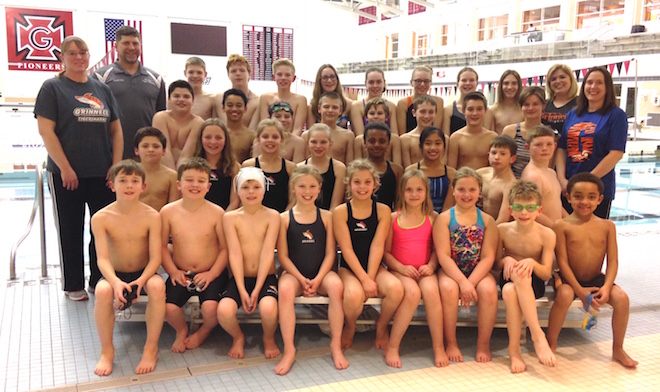 ————————————————————–
2016 Grinnell Tigersharks GISL State Team
Tanner Alger, Cody Blain, Hannah Behrens, Layne Clark, Grace Ellis, Emma Ensign, Lily Ensign, Jarek Harter, Armand Junge, Anna Key, Caleb Kingery, Isaac Kingery, Basil Daniolos-Kington, Emerson Daniolos-Kington, Avery Knobloch, Kaitlyn Kriegel, Maile Latham, Harrison Laug, Billy Lopatto, Jenna Mittel, Colin Moline, Eleanor Moschenross, Kayne Pavey,  Maylnn Pavey, Brody Petig, Trent Rasmussen, Darci Rose, Paige Rose, Hudson See, Jerrica See, Jeffrey Sieck, Kayla Sieck, Peter Simpson, Emily Small, Alex Smith, Della Smith, Josie Smith, Shiloh Smith, Ty Strawser,  Mariah VanErsvelde, Blake Wilson,   Kai Zimsen-Campe.