Homepage Slider
TIGER PACKS TO BE RECIPIENTS OF FIRST "100 + PEOPLE WHO CARE" DONATIONS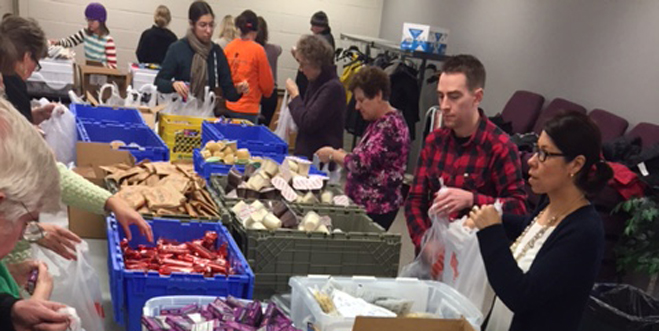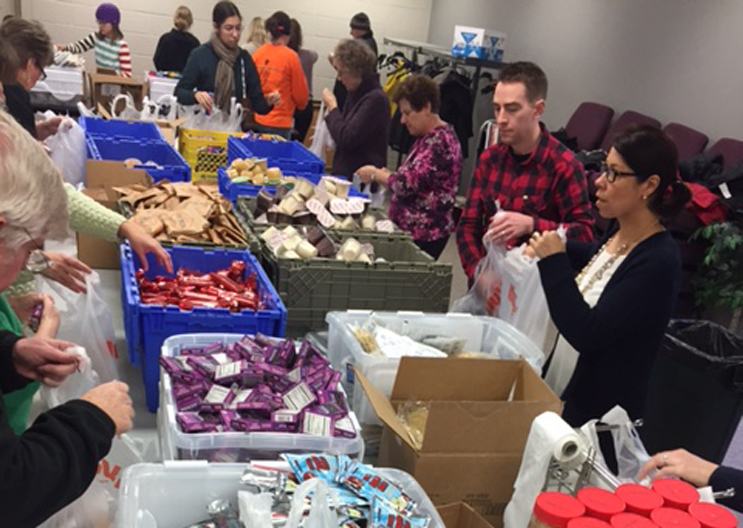 TIGER PACKS TO BE RECIPIENTS OF FIRST "100 + PEOPLE WHO CARE" DONATIONS
The Tiger Packs program benefitting students at Grinnell's elementary schools will be the recipient of the first donations from 100+ People Who Care-Grinnell.   The voting process at the membership meeting on April 25 resulted in Tiger Packs being selected.  With membership now approaching 60, the resulting gift total will be at least $ 5,600 to benefit this supplemental nutrition outreach program.
Tiger Packs are filled with shelf-stable nutritional food, and are discretely distributed to children at the end of the school week to help ensure they have adequate nutrition through the weekend.  Children whose families qualify through the free or reduced lunch program are eligible recipients of Tiger Packs.  Tiger Packs are readied by volunteers, with support from Hy-Vee and from the Grinnell-Poweshiek Community Foundation.
It was stated that while there is adequate funding for this school year, the additional inflow of funds will ensure continuation and expansion of the program in the 2017-2018 school year.
100+ People Who Care – Grinnell is a new organization, made up of people who meet quarterly to determine how their pooled donations of $ 100 per member can positively impact the greater Grinnell area.  The April 25 meeting was the first meeting where the actual voting and selection process occurred.  Four nominations were submitted for consideration.  Of these four, three were selected at random, and each nominator made a brief presentation, followed by a period for questions.  The members then voted, with the support, at this meeting, going to the Tiger Pack program.
The causes not selected at this meeting, as well as other nominations, can be submitted for consideration at the next meeting, on July 25th.  All members of 100+ People Who Care are invited to nominate projects or organizations for consideration.  A check presentation is being scheduled with representatives of the Tiger Pack program, and that program will present an accountability report to the next meeting of 100+ People Who Care-Grinnell.
Membership in 100+ People Who Care – Grinnell is open to anyone who will commit to the concept of making a $ 100 charitable contribution to a worthy cause in the greater Grinnell area four times per year.  Questions related to 100+ People Who Care – Grinnell can be addressed to any member of the founding board:  Christine Day, 641-485-6180; Dennis Day, 641-485-6118; Donna Ricks, 319-269-9626; or Al Ricks, 319-26-3475.  Christine is also the point of contact for members who are considering making a nomination of a charity for balloting consideration.  Information regarding this process can be obtained by e-mail from Christine at cday7127@gmail.com.