The Power of Positive Psychology Upcoming Topic at SE*ED April 20
What is positive psychology and why is it gaining mainstream attention? A definition from Psychology Today defines it as the psychology of happiness. Positive psychology is a relatively new field of study as psychology has typically focused on diagnosing and treating mental illness.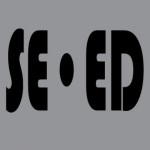 Grinnell Regional Medical Center's SE*ED program will welcome Amanda Johnson, PhD, clinical psychologist with Capstone Behavioral Healthcare as the featured speaker at its program on Monday, April 20.
The program is free and open to the public at the Drake Community Library. Refreshments are served beginning at 9:30 a.m. and the program begins at 10 a.m. No reservations are needed. Donations are accepted.
Looking forward on the schedule, Dr. Lauren Graham with Grinnell Regional Internal Medicine, will present "Atrial Fibrillation: When Your Heart's Rhythm is Beating to a Different Drummer" on April 27.
Parking is available at the Drake Community Library, along Park Street, on Fifth Avenue, and in the First Presbyterian Church parking lot.
Seniors needing transportation may call GRMC Communications and Development, 641-236-2593, by Thursday before the program.
If you are a person with a disability who requires special assistance,
please call 641-236-2593. For more information about upcoming speakers please check GRMC's website at www.grmc.us or call 641-236-2954.