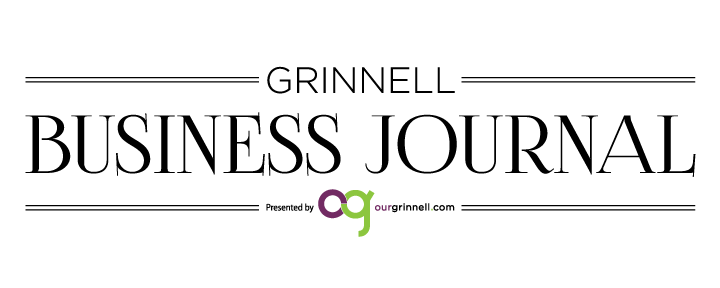 Our Grinnell Media Corp., the founders of OurGrinnell.com have expanded their offerings by launching the new Grinnell Business Journal.  As a quarterly (or possibly more frequent) printed publication, the journal will contain insights on the business community in the Grinnell, Iowa area.  "I am thrilled to see our new publication materialize," says Our Grinnell Media Corp. owner, Jack Mathews. "This gives our local businesses a new avenue for telling their stories," says Mathews.
The Journal will print more than 12,000 copies per year and combine its content with the digital presence of OurGrinnell.com. "We want to celebrate business and tell the amazing stories of our Grinnell entrepreneurs," says Todd L. Reding, President of Our Grinnell Media Corp.  "Grinnell is blessed with a rich history of entrepreneurialism," says Reding.  "It is our hope the journal will play a small role in telling the world about the incredible stories of our business community."
The Grinnell Business Journal will be published at least four times per year.  It is a free publication funded solely by advertising revenues.  Anyone can sign-up to receive a free, mailed copy of the journal by emailing your full name, mailing address, and email address to todd@ourgrinnell.com. The Grinnell Business Journal can be found in all high traffic locations, public buildings and at supporting advertisers.