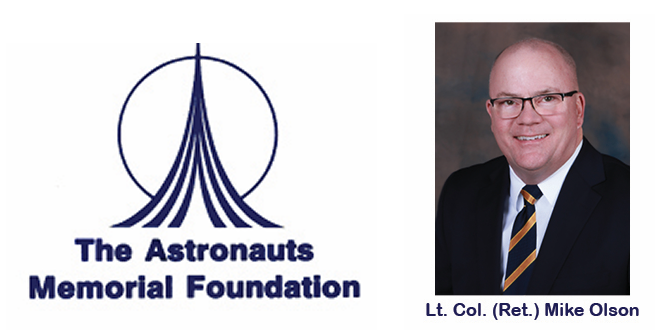 The Astronauts Memorial Foundation Appoints Lt. Col (Ret.) Michael Olson to its Board of Directors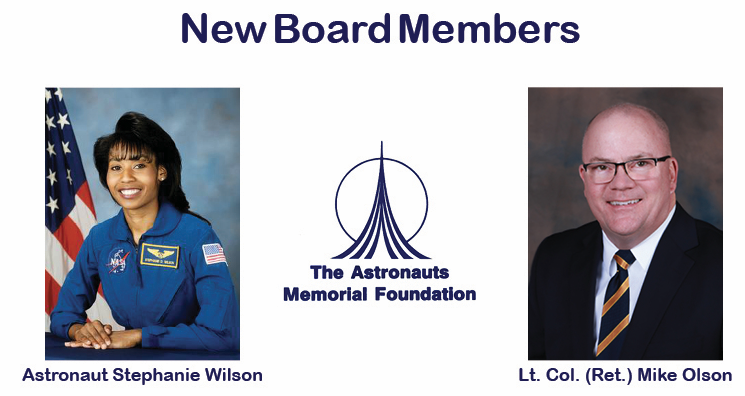 Kennedy Space Center, Florida -The Astronauts Memorial Foundation has appointed Lt. Col (Ret.) Michael Olson as a member of the board of directors.
Olson is a career banker, currently serving as a vice president at Lincoln Savings Bank in Grinnell, Iowa. He is a Congressional Contact Banker for the Iowa Bankers Association and also serves on the American Bankers Association Grassroots and Banker Advocacy Committee.
Olson is an honor graduate of the Graduate School of Banking at the University of Wisconsin- Madison and resides in Pella, Iowa. He is a native of Waterloo, Iowa.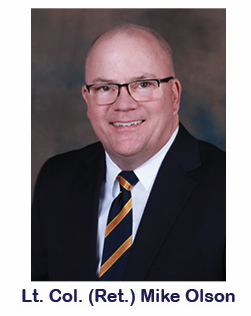 In 2009, Olson received a congressional nomination for an appointment by the Treasury Department to the Citizens Coinage Advisory Committee to the United States Mint. He proposed the 2019 Apollo 50th Anniversary Commemorative Coin program while a member of CCAC in 2014 and was a key player in its passage into law in 2016.
Olson is a graduate of the University of Northern Iowa and also received a commission through the Reserve Officers' Training Corps Program there. During his military career he served in several command and staff positions in the Iowa Army National Guard.
His military awards include the Defense Meritorious Service Medal, the Meritorious Service Medal and the Army Commendation Medal. He is also a graduate of the US Army Command and General Staff College at Ft. Leavenworth, Kansas.
Olson is a past President of the Grinnell Rotary Club, a member of the Pella American Legion, and is involved in numerous other civic organizations and charities.
The Astronauts Memorial Foundation was founded in the wake of the Challenger accident in 1986. AMF is a private, nonprofit organization that honors U.S. astronauts and astronauts who flew with U.S. crews on American Space Ships, who have lost their lives while on a U.S. government mission or in training. Twenty-four astronauts are now honored by AMF.
For more information about the Astronauts Memorial Foundation, go towww.astronautsmemorial.org or follow the handle @amfcse on Facebook and Twitter.
###
The Astronauts Memorial Foundation honors and memorializes those astronauts who have sacrificed their lives for the nation and the space program by sponsoring the national Space Mirror Memorial and by implementing innovative educational technology programs at the Center for Space Education.