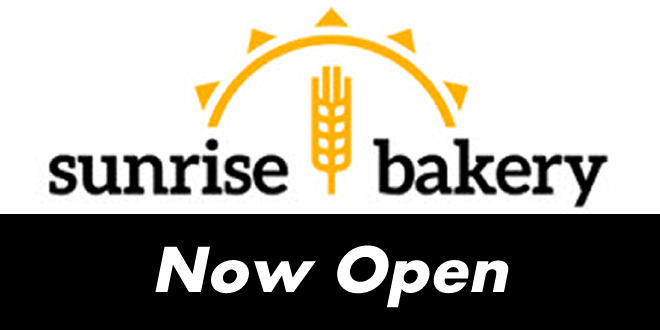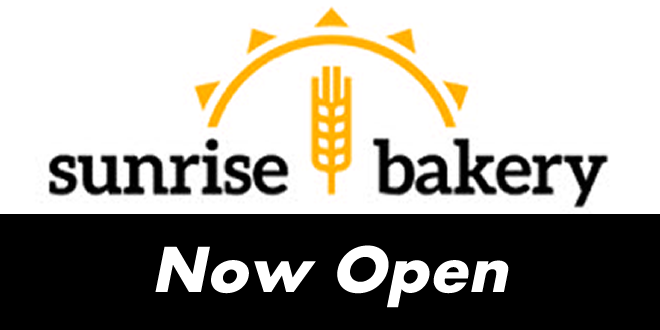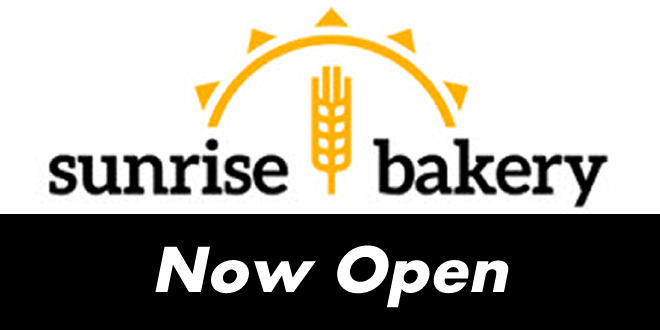 GRINNELL, IOWA – Sunrise Bakery at 934 Main Street (across from Brown's Shoes) will open for the first time by participating in downtown Grinnell's annual Jingle Bell Holiday from 5:00 – 8:00 pm on Friday, November 17, 2017.
"We will have mini pies and gingerbread house kits available for purchase or order.  It's a great chance to see the new bakery for the first time and put in your order for Thanksgiving or holiday pies," says owner, Melissa Vine.  "Best of all, there will be a drawing to give away our giant gingerbread house!"
Sunrise Bakery will begin regular business hours on Saturday, which are Tuesday – Saturday from 6:00 am to 4:00 pm and Sunday from 6:00 am to 2:00 pm (closed on Monday), serving bagels, breads, muffins, sweet rolls, desserts, and offering custom cakes/desserts.  Vine predicts that it will be difficult to keep everything stocked for opening weekend.  "Because of the heightened anticipation for a bakery opening in Grinnell, come early if you want to be sure to try something!"
For more information, visit www.sunrisebakerygrinnell.com, Sunrise Bakery Grinnell on Facebook, or email sunrisebakerygrinnell@gmail.com.