Homepage Slider
Sterk Fund Warms the Hearts and Soles of Elementary Students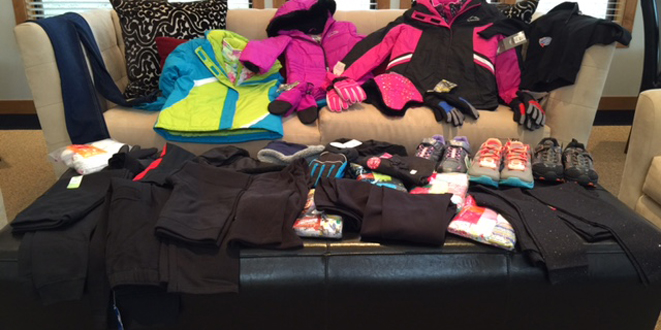 Sterk Fund Warms the Hearts and Soles of Elementary Students
Before the winter break, several Bailey Park and Fairview students in need benefitted from the generosity of proceeds from the Dr. Kevin W. Sterk Elementary Student Needs Endowment Fund.
The fund, administered by the Greater Poweshiek Community Foundation, was created in 2011 by Glenn and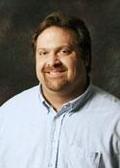 Ginger Sterk of Grinnell in memory of their son Kevin. Annual distributions from the student needs fund provide nutritional and physical support to students in lower elementary schools in Grinnell.
"This fund was started when it was brought to our attention that many lower elementary students have basic needs. Kevin attended the Fairview and Bailey Park schools. What better way to honor his memory and assist with some of those needs," say Kevin's parents, Glenn and Ginger Sterk.
Each year, GPCF staff gather from local elementary principals lists of items they've observed are needs among their students. GPCF staff members then shop the list, using the annual earnings from the Sterk fund, which continues to be supported by the Sterks and local donors. This year the shopping list included coats, snow pants, gloves, and shoes.
"The Sterk Elementary Student Needs Fund has been a tremendous resource for Bailey Park and Fairview students.  Because of the generosity of this fund, we have been able to provide basic necessities to our students who are in need," said Brian Conway, principal, Bailey Park Elementary School.
"A fund like this is exactly the type of difference that can make a lasting impact in our community."
Individuals or groups interested in contributing to the Sterk Elementary Student Needs Endowment Fund may contact Nicole Brua-Behrens at GPCF, 641-236-5518, or send contributions earmarked for Sterk Fund to P.O. Box 344, Grinnell, IA 50112, or donate online at www.greaterpcf.org.
The Greater Poweshiek Community Foundation (GPCF) is a non-profit organization that assists donors in supporting local non-profit organizations to make life better for people in the area.  The Sterk Student Needs Fund is one more than 120 charitable funds managed by GPCF.  The Claude W. and Dolly Ahrens Foundation partners with GPCF to provide back office support services through the foundation's Community Support Services (CSS) program to achieve greater efficiency and increased organizational capacity by sharing office space and administrative services.