Grinnell News
Statistics Very Favorable For OurGrinnell.Com After Two Weeks Up !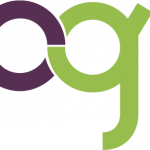 The new OurGrinnell.com is off and running!  Here are a few key statistics since the launch of our new site at the beginning of this month:
Prior to the new launch, 70% of site visitors left the site after visiting the home page (they didn't click on a link and explore more of the site).  Since the new launch, only 20% of visitors are leaving.  80% of visitors are clicking links and exploring more of the site.
 The average time a user spends on a web site is a key metric for the level of engagement.  Prior to the new launch, users averaged one minute and fifty-seven seconds.  Since the new launch, users are spending an average of two minutes and twelve seconds!
 The new site is created using a "responsive" design.  This means the site will adjust itself based on the size of the user's screen size.  This is critical for mobile devices.  Nearly 22% of site traffic comes from a mobile device, including tablets.
 Facebook brings nearly 4% of all traffic to our site, while the entry of the URL directly into the browser is the largest method of finding OurGrinnell.com.  This means most users know how to find us.  Nevertheless, 31% of our traffic comes from users entering some term in a search engine, and finding OurGrinnell.com.  The second most common of these terms is "grinnell newspaper" bringing 244 visitors in 2014.  The average monthly traffic to OurGrinnell.com is 2,134 visits.
 Look for more information about the performance of our site posted here regularly.