Homepage Slider
St. Francis Manor & Seeland Park Invite the Public to an Entertaining and Educational Program on Wednesday, September 14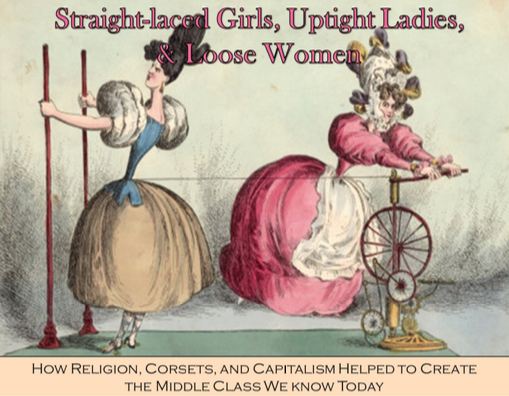 St. Francis Manor & Seeland Park Invite the Public to an Entertaining and Educational Program on Wednesday, September 14
 (Grinnell, IA – August 26, 2016)  In celebration of National Assisted Living Week (September 11-17), St. Francis Manor & Seeland Park invite the public to attend an entertaining and educational program—"Straight-laced Girls, Uptight Ladies, & Loose Women:  How Religion, Corsets and Capitalism      Helped to Create the Middle Class We Know Today."  This special event will be held on Wednesday, September 14 at 2:00 PM in the Social Center located north of 4th Avenue on St. Francis Drive.
The program will focus on the changing roles of American women from colonial times through the Victorian era, including what it meant to be "straight-laced and uptight."  Attendees will discover what corsets and gun clubs had in common, how the house took on new importance for our female ancestors, and why a man's home wasn't really his castle—but rather his wife's!  Kathy Wilson, a professional historian and educator from Marion, Iowa, will present this entertaining and educational program.  Kathy believes learning about the past can be fun as well as interesting and to prove that point, she draws on more than 20 years of experience to create programs that engage and entertain as well as educate her audiences.
Kathy received her BA in History from Bemidji State University in Minnesota before traveling to England where she completed her Masters at the University of York. She is currently a PhD candidate at the University of Iowa and specializes in 18th and 19th century British-American social history.
Refreshments will be served prior to the 90-minute presentation. For more information, call the St. Francis Manor Office at (641) 236-7592 or visit www.stfrancismanor.com.