Homepage Slider
St. Francis Manor & Seeland Park Announce a "National Wear Red Day" Fashion Show Open to the Public on February 3rd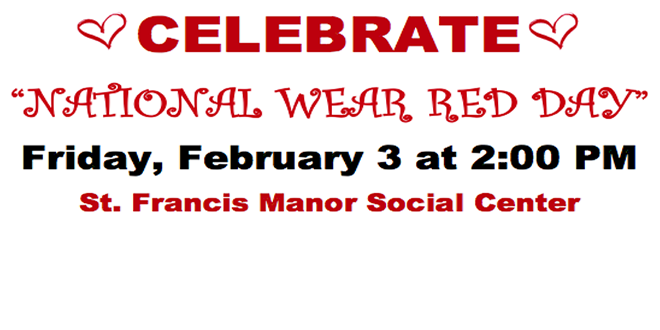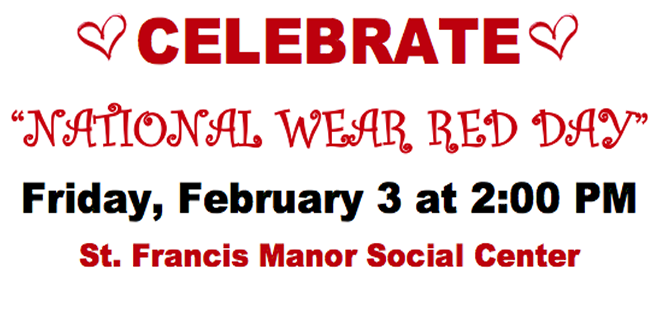 St. Francis Manor & Seeland Park Announce a "National Wear Red Day" Fashion Show Open to the Public on February 3rd
(Grinnell, IA – January 19, 2017)  A Go Red for Women Fashion Show will be hosted by                 St. Francis Manor & Seeland Park on Friday, February 3 at 2 PM in recognition of National Wear Red Day.  This fun-filled red-hot event is open to the public and will be held in the St. Francis Manor Social Center, located off St. Francis Drive north of 4th Avenue.
Eight Seeland Park ladies will be modeling red-inspired fashions from the Christopher & Banks' clothing store in Williamsburg, including Irma Arnaman, Sue Baker, Marcia Braley, Helen Carstens, Dona Hendrickson, Jolene Jones, Ellen Merck and Bonnie Wold.  Following the Fashion Show, clothing from Christopher & Banks will be available for purchase and attendees can enjoy heart-healthy snacks.
To save lives and raise awareness of heart disease which is the No. 1 killer of women, the American Heart Association launched Go Red for Women in 2003.  Women are encouraged to wear red, raise their voices, and make healthy lifestyle changes to live longer, happier and healthier lives!
Wear red and you could win the prize for the "One Red-Hot Lady" of the event!  For more information, visit www.stfrancismanor.com or call 641-236-7592.