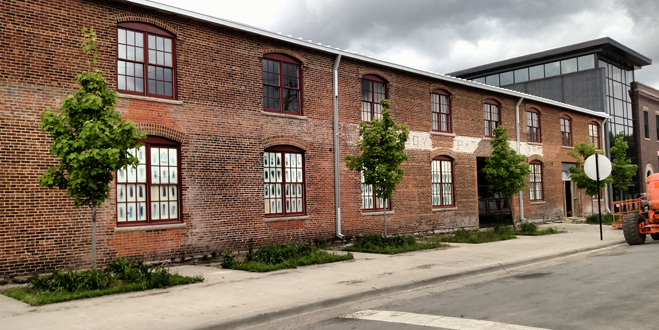 SPAULDING LOFTS ALREADY OVER HALF-LEASED
Already half-leased, Spaulding Lofts aims for construction to complete by years end.
GRINNELL, IOWA (September 6, 2016) – Spaulding Lofts, the $12.5 million project to renovate and develop 77 apartments in the heart of downtown, has nearly completed the lease-up of the first building and is already 20 percent leased in the second building.
Construction inside the second building – on the West of the property – is moving along nicely and should be completed by the end of the year. Prospective tenants are able to tour the already completed first building and secure their apartment in the second building with move in scheduled for after the new year.
"There has been a lot of activity at Spaulding Lofts since we began leasing earlier this summer," Kris Saddoris, Vice President Development at Hubbell Realty Company said. "The community has embraced this project with its original architecture and beautiful design elements."
Once completed, Spaulding Lofts will be home to 41 individually unique one-bedroom and 36 two-bedroom apartments that will feature architectural elements original to the building, including exposed brickwork, wooden beams and high ceilings. Amenities will include a community room, business center and fitness center, as well as on-site parking for residents.
Spaulding Lofts is located at the intersection of Fourth Avenue West and Spring Street in Grinnell. To inquire about available apartments and to schedule a tour, call (515) 221-6696, visit SpauldingLofts.com, or find them on Facebook at fb.me/SpauldingLofts.