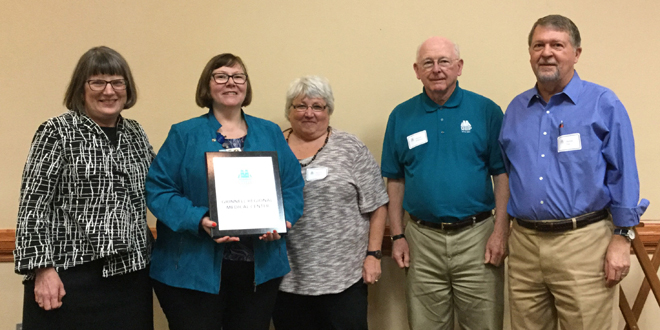 SHIIP Recognizes GRMC's Program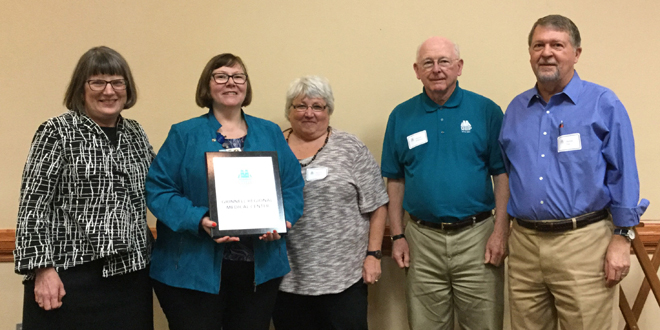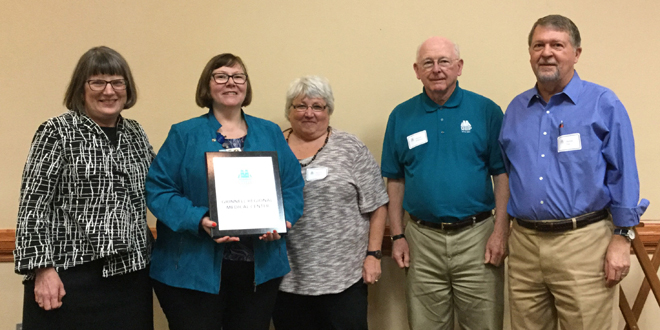 The Senior Health Insurance Information Program honored Grinnell Regional Medical Center during its fall luncheon with the 25 Years of Service Award. GRMC began hosting a SHIIP counselor program in 1992, to help local Medicare subscribers with questions about their healthcare coverage.
SHIIP was created in 1990 to address health insurance questions and problems related to Medicare, Medicare supplemental insurance, Medicare managed care, long-term care insurance, Medicare claims and other insurance issues. In 1992, the state of Iowa received a grant from the Centers for Medicare and Medicaid Services to expand and enhance SHIIP's services. That same year, GRMC signed on as a sponsor site for SHIIP volunteers to assist residents in central Iowa.
In 2017, four counselors are available to assist Poweshiek County residents: Dee Cowan, Dennis Day, Montie Redenius, and Kathy Szary. Chris Day serves as the scheduling coordinator. Residents may call to schedule an appointment with a counselor any time during the year, especially if they will become Medicare eligible.
Currently, the annual Medicare Open Enrollment Period is underway until December 7. All Medicare subscribers can review their drug plans and change carriers to meet their healthcare needs at www.medicare.gov. For individuals who want assistance, a SHIIP counselor will help them walk through the computer sign up. SHIIP counselors to not advise or recommend.
For appointments, call the SHIIP office at 641-236-2588. Leave a voice message and the volunteer will call you back.