Homepage Slider
She's The Boss: Debra Shearer is the New Owner of Bill's Jewelry Shop
By Sarah Breemer Pfennigs
Retirement usually presents a potpourri of emotions.
Relief, apprehension, excitement, and touch of sadness can often permeate such a monumental event in one's life, especially if it's the secession from your beloved business – one you've been building for decades.
In January, Bill Hammen will hand over the reins to his successful and well-respected jewelry store to his long-time employee, Debra Shearer.
In the spring of 2015, the Hammens had begun thinking seriously about who would be the logical individual – or individuals – to take over after they retired. Shearer, who has worked for Bill's Jewelry for 14 years, made the most sense. She'd worked for the first Hammen's Jewelry, which was open from 1986 to 1996 – in fact, Shearer helped Hammen close his doors.
"I was young and not as smart as I thought I was," Hammen chuckled. "It was a busy store, but I found myself working very hard just to make payroll, so we opted to close it."
Hammen found himself in corporate management for a couple of years, but realized he missed jewelry. He left his management job at Kay's Merchandise and went to work for America's Diamonds for another two years, where it took very little time for him to establish a loyal customer base. Hammen believed he was ready to try again in Grinnell and opened the doors to Bill's Jewelry Shop next door to Pagliai's Pizza.
"We had so much traffic there, we wore the carpeting and the door out," Hammen remembered. "We ended up outgrowing that space and moving [to 901 Main]. After remodeling that space several times, we outgrew that location, too, and moved next door [903 Main Street]."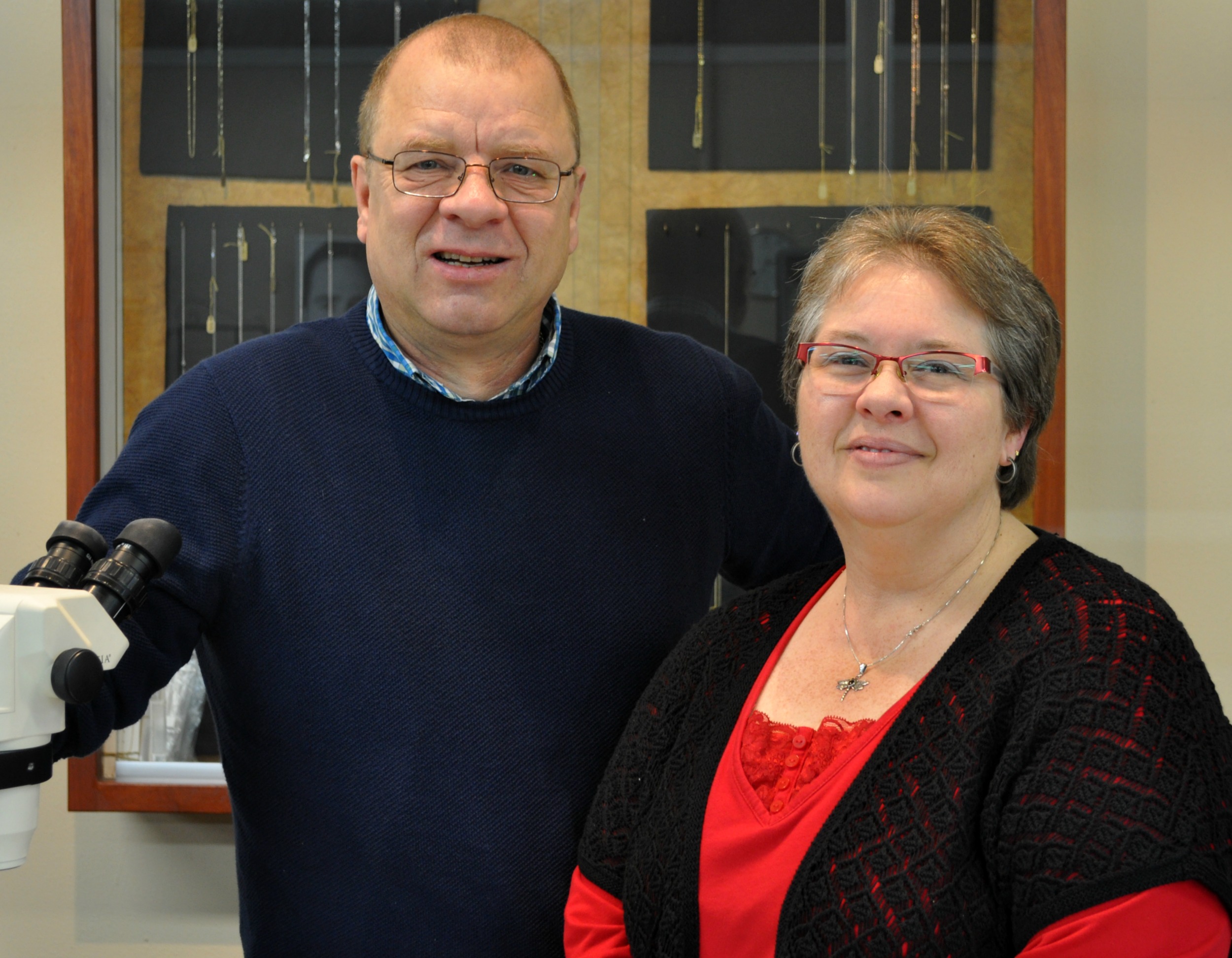 Shearer will officially become the new owner on January 4, 2016. Not bad for someone who was just having a bit of fun with a part-time holiday job.
Shearer grew up in Grinnell after moving here with her family at age 5. She married Lonie Shearer in 1980 and had two daughters, Amy and Monique. After being a stay-at-home mom for the girls when they were small, she moved on to Grinnell Regional Medical Center for several years. She bounced around for a few years, looking for her niche, and after helping Bill close his first store, Shearer waited tables and managed restaurants for seven years. She had no idea that the part-time holiday job she at Bill's Jewelry Shop 14 years ago would become her livelihood.
Now? She's the boss.
Although Shearer will be at the helm, she's decided to keep Bill's Jewelry as the store's moniker. When asked why, Shearer is succinct: Bill's Jewelry Shop is an institution.
"When somebody says, 'I've been at Bill's', everyone knows who and where they're talking about," Shearer said. "It's a brand. If it's not broken, we're not going to fix it."
Bill Hammen will still work in the store one or two days a week, which is just enough time to keep his finger on the pulse of the business he built and to reassure and encourage its new owner while letting her spread her wings and make it her own. Both Hammen and Shearer seem comforted by the fact that – at least at the beginning of this segue – they'll be working in tandem.
"He's taught a lot and I've learned a lot," Shearer acknowledged. "He's been a patient teacher. But I'll still have questions. It's wonderful to know I'll still be able to count on him for reminders and assistance if I hit a snag."
"There are so many little things to learn in this business," Hammen added. "They can slip through the cracks so easily. But Deb's been around enough and smart enough to not let things slip through. It can still be overwhelming, however. I've been in a position where I'm an administrator – I assign jobs, I take care of the customers, and then I follow up by making sure everything has been taken care of. I try to avoid doing it all. Deb is a doer. Now she's going to have to step into a new role as an administrator and a teacher."
"It's a changing of the guard," Shearer said. "People shouldn't really notice much of a difference, except that Bill is just here a little less."
The Bill's Jewelry team will remain intact. All of the employees are staying on, and Shearer has added her daughters – Monique and Amy – as her newest team members. Monique began working for Hammen in September, and Amy – who worked for Bill for nine years – will come on board as a certified gemologist after finishing up her GIA (Gemological Institute of America) certification. Although Shearer is not a gemologist herself, she doesn't rule out the idea in the future. For now, however, she's keeping her focus on the business before further education.
"At this moment in time, I'm committing to nothing more than this right here," she laughed.
Shearer admits she's nervous about the change, but excitement seems to be edging out the apprehension.
"I'm positive," she stressed. "I'm not nervous about what I'm doing, it's just the hurdles I'm taking on before I get there. It's getting to where I want to be that's the nerve-wracking part!"
"What I love about this shop is the variety, the people," Shearer continued. "It's emotional. There's happiness, there's sadness. All the stories – I just love that. The gratifying part is seeing people leave happy."
There are more than a handful of promotions in the pipeline, including a Grand Opening January 29 and 30, a Valentine's Day sale, and a spring sale she and Bill are working on together. The store's grand opening will offer door prizes, a colored gemstone giveway, a clock giveaway, and a grand prize Shearer is keeping a secret.
"I've got a really good idea for that one," she said with a smile. "Everyone will have to just wait and see."